New method: Experimental glue may now fix broken bones in just minutes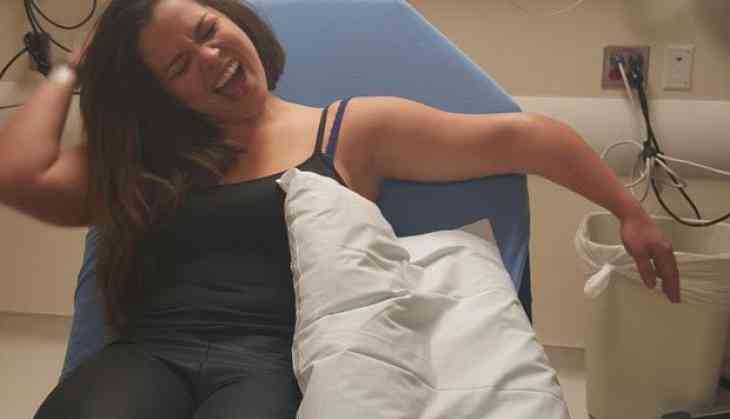 The researchers from Sweden have been experimenting with a new adhesive substance that will allow us to bring back our broken bone to the original state more easily and securely and the best part is that It will take only 5 minutes.
The scientists have developed a way, that could fix our broken bones in just 5 minutes.
The Swedish researchers claim it could help millions of patients suffering with osteoporosis, a condition that makes them prone to fractures.
Currently, the laboratory experiments were operated on rat bones which showed that the adhesive or the substance that unites bones together would work in five minutes.
Also Read: Physical exercise after heart attack helps you to save your life
The process is uniting two things together is commonly known as "bonding."
Further studies are required to make sure that it works on human beings.
However, researchers from KTH Royal Institute of Technology in Stockholm, Sweden, have developed an adhesive that, they claim it would work on humans.
This "glue" uses the same basic bonding technique applied in dentistry — thiol-ene coupling (TEC) — which hardens and sets reliably even when exposed to water and oxygen.
Professor of fiber and polymer technology at the KTH Institute Michael Malkoch along with his colleagues have already done this experiment on rat bones, and they were satisfied with the results.
This has the potential to "unlock a new era of new high‐performance biomedical TEC adhesives with unmet biocompatibility," the authors write in the introduction to their paper, which was published in the journal Advanced Functional Materials.
Also Read: Secret of love bite revealed; And how you can get rid of it.
The results of the experiment where the glue was used to fix the bones on several rats were published in the journal Advanced Functional Materials.
"We have finally managed to identify a surgically realisable adhesive to fix bone fractures," Prof. Malkoch adds.
According to the researchers, the method could lead to fewer treatment costs for patients along with a very short recovery period, which will allow people to start physical exercise within a day or two.
Also Read: New study reveals irregular periods in girls may associated to Type-2 diabetes