MBBS students unwilling to work villages. Rural India may never get good healthcare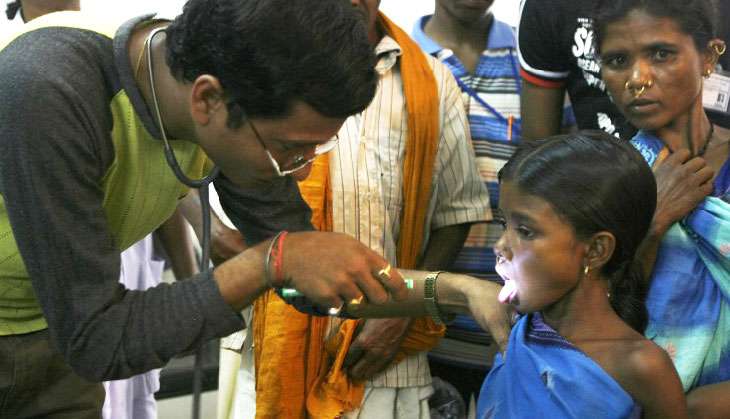 According to research conducted by KPMG and the Organisation of Pharmaceutical Producers of India (OPPI), India's doctor density is an abysmal, if not alarming, state with seven registered doctors for every 1,000 people.
The report, more importantly, states that 80% of these doctors along with 60% of the country's hospitals and 75% of dispensaries serve the urban areas. Urban areas comprise less than 28% of the country's population.
This leaves hundreds of rural villages starved of well-qualified medical professionals and primary health centers piling the onus only on private health clinics, if at all accessible.
NSSO's data suggests people in villages travel to the nearest government facility even if they are miles away, as an alternative to private care.
How to fix the crisis?
To resolve this, the then UPA government suggested making rural posting mandatory for MBBS graduates seeking a PG-level admissions. In order to increase the incentive to work in rural areas, the government even suggested higher remuneration than urban posting or special consideration for them when they apply for PG courses.
Whether this could be effective is something we will never find out.
Sources from the health ministry now state that they have done away with the proposal to make rural posting mandatory for MBBS students or give them any incentive for working in rural areas.
The Supreme Court had already quashed an earlier proposal of a government order to provide 30% quota in admissions to post-graduate medical course for doctors in government service who serve in rural areas.
The court, however, ruled that 30% of total marks in PG admission exams can be awarded to candidates applying for PG Medical courses, which remains the only incentive for graduates to opt for rural posting.
The decision to make service in rural areas obligatory is a decision of respective states as health being a state subject. Many state-level high courts have already quashed the state government's decision to make it mandatory for doctors to serve in rural areas.
Courting the issue
More recently, in a judgement delivered by the Allahabad High Court, quashed Uttar Pradesh government's order on providing a quota to those serving in rural areas.
Last year, the Karnataka High Court had stayed a government order for compulsory rural service in order to complete MBBS degrees in state-run medical colleges.
The state government's order had stalled around 6,000 students last year from receiving their MBBS degree before the high court intervened.
While some states like Maharashtra and Goa still makes it mandatory for students to serve a one-year bond obligating them to serve in rural areas, with the central government's motive now clear on the issue and the Medical Council of India also unwilling to mend the rules, it would seem that most state governments will follow suit and quash orders that potentially provides healthcare to rural India.
But what's the issue?
But are fresh graduates unwilling to be posted in rural areas even if there is an incentive? And if no, why?
According to Meeta Jain, professor at the Department of Community Medicine, PGIMER Dr RML Hospital in Delhi, nine out of 10 students who were posted in rural areas found the current rural health services to be unsatisfactory.
In a study conducted by Meeta Jain and others on 293 students earlier this year, they found out that a majority (66.2%) were willing to serve rural areas for a period of one year or less with many interested in serving rural areas for better knowledge of diseases that are prevalent there.
The majority of correspondents who were unwilling to serve rural areas stated of lack of infrastructural facilities as the primary reason behind their decision.
Instead of addressing these concerns, the central government seems to be more interested in doing away with this policy which would inadvertently mean more out-of-pocket expenditure and more commuting costs for those patients living away from urban India.
Edited by Jhinuk Sen