Doctors find a new way to save COVID-19 patients from dying; deets inside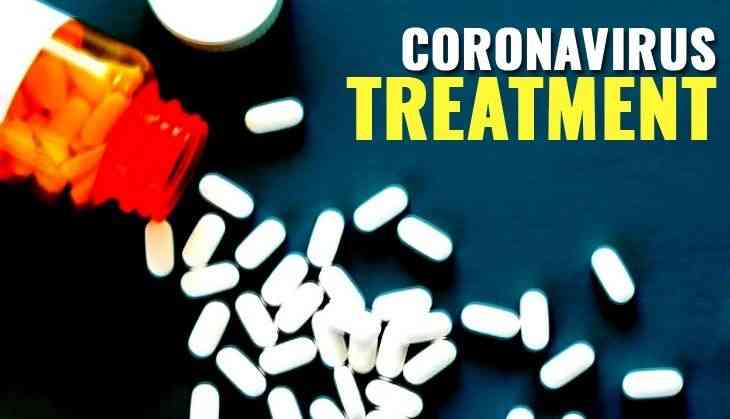 The coronavirus has engulfed the world in its grip and even giving nightmares to doctors and researchers as there are no vaccines has discovered yet. However, doctors are still researching to find the solution to end this wreaking havoc across the globe.
Amid the pandemic, research claimed that by using blood-thinning drugs some COVID-19 patients can be saved from dying.
According to the report in metro.co.uk, blood-thinning drugs could prevent the blood clots forming on the lungs of the victim, the leading medical researchers have claimed.
Specialists at Royal Brompton Hospitals claimed that respiratory failure service says they have confirmed a suspected link between COVID-19 and blood clotting.
According to the researchers, they have confirmed that by using state-of-the-art technology, doctors found the lack of blood flow which indicated the blood clotting in the small blood vessels.
Even some deaths of the COVID-19 patients were due to the lack of oxygen in the blood.
Earlier this week, specialists at UCL also reported patterns of blood clots in various parts of coronavirus contracted patients, several with brain clots leading to strokes.
Doctors have also observed that high levels of oxygen deprivation in patients which would normally make them appear far more ill than they do.
Also, NHS England is likely to issue new guidelines on blood thinners which are also known as anticoagulants.
Experts said blanket use of the drugs would not be appropriate and would have worked towards to prevent the clot formation among patients at an early stage.
"These are very unwell patients but I think the majority of patients will end up on significant therapeutic doses of blood-thinning agents as we learn more about this disease. If these interventions in the blood are implemented appropriately, they will save lives," Dr. Brijesh Patel, senior critical care physician and clinical senior lecturer at Royal Brompton and Imperial College London, said.
'Dr. Patel warned that medics will 'have to be cautious' with the drugs or they risk causing harm to patients,' he added.
Also Read: Coronavirus Symptoms: Beware! These new mild symptoms indicate that you've been infected with COVID-19