Delhi air quality falls in 'severe' category'; doctors share ways to protect your lungs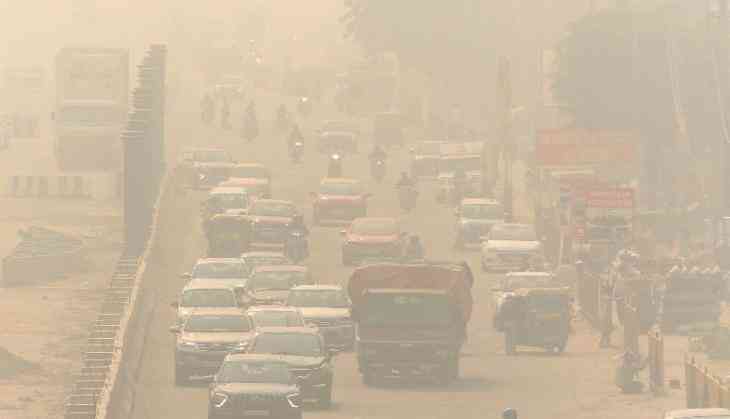 While Delhi's air quality worsens, doctors have advised ways in which people should safeguard their lungs.
Not long ago, the Central Pollution Control Board (CPCB) put out fresh report on the city's air quality. Various parts of the national capital and the NCR region have dropped into the "severe" category, according to their air quality index (AQI).
Medical pundits say that air pollution can deteriorate the functioning of the lungs. "The changes have shown air pollution to contribute to other health conditions, such as bladder cancer, lung diseases, including asthma and chronic obstructive pulmonary disease (COPD), respiratory infections, and cardiovascular disease. Air pollution is a complex mixture of particulate matter and gases produced by industrial and commercial activities, and different types of transportation like buses, trains, airplanes, and cars," says Dr. Avi Kumar, Senior Consultant, Pulmonology, Fortis Escorts Heart Institute.
"As the winter is approaching, air pollution usually occurs during this time. Smog, which is a mixture of smoke and air pollution, can severely affect people's lungs," says Dr Vikas Maurya, Director and HOD Pulmonology, Fortis Hospital.
A rise in pollution not just causes serious cough, it causes lower and upper respiratory tract infections. "It can also cause pneumonia. Apart from this, it can also exacerbate pre-existing lung diseases. Children and the elderly are among the most affected by air pollution," says Dr Maurya.
Here's how to protect your lungs:
. Lower your exposure to secondhand smoke from cigarettes. People who smoke should go outside to smoke to avoid indoor pollution.
. As maintained by Dr Neetu Jain, Senior Consultant, Pulmonary and Critical Care, Sleep Medicine, PSRI Hospital, people who exercise should go outside only after 10 am. Avoid going out early in the morning or late evening. "Air is heavier when it is cold, so you end up breathing the polluted air early in the morning or late evening. When the air is lighter, it goes up so it is not at your breathing level and this happens between 10 am and 3 pm. So try to exercise after 10 am or so and before sunset," says Dr Jain.
. People who suffer from respiratory diseases or have some chronic illness, especially those above the age of 65, should get themselves vaccinated for flu. "Recurrent viral episodes will be less and this will decrease exacerbation of their symptoms," says Dr Jain.
. When you go out, use an N95 pollution mask, or a mask with a valve. "People should use a mask with a valve. It's about what they are breathing in and not what they are breathing out. It can be a little more comfortable than the N95 mask, especially for those who are prone to pollution," she adds.
. Go for regular check-ups with their doctor and do not decrease your medication according to your own understanding. Avoid indigenous treatment or self-treatment during this time.
. If you have thick curtains at home, wash them every 2-3 months so that they don't collect dust or toxic air.
. As per Dr Ravi Shekhar Jha, Director of Pulmonology, Fortis Escorts Hospital, Faridabad, people should consume citrus fruits and food rich in antioxidants to protect their lungs from getting affected by the toxic air. Proper nutrition will keep the lungs healthy.
. Do not use agarbattis or incense in the house. Avoid using mosquito coils too. Instead, an air purifier should be used. However, since these are expensive, people should have a good quality exhaust fan in their kitchen to avoid spreading of smoke inside the house.
. Dr Jha suggests people can buy indoor plants such as Ivy, Spider and Snake plants, which are natural air cleansers.
Also Read: Delhi's air quality remains in 'poor' category day before Diwali, smog blanket covers sky