COVID-19: Protect children from Coronavirus third wave, MISC syndrome big concern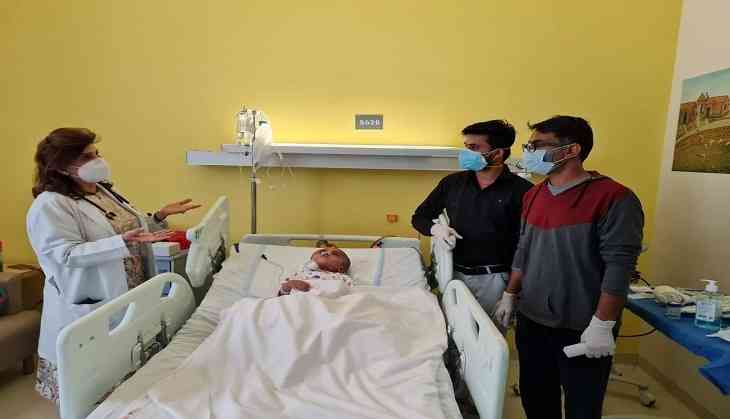 COVID-19: Protect children from Coronavirus third wave
COVID-19 virus is fast mutating, arming itself with new features to attack more and more people. Some experts believe that the next easy target of Coronavirus could be children during the possible third wave. Although, some experts firmly believe that no proof puts children in the easy-target category, so no need to worry.
But many experts like Dr Neelam Mohan warn that India can't afford to be caught unaware again. While talking to Catch News, Dr Neelam underscored the need to start preparing at war footing as cases of children getting hospitalised due to COVID or its related complications are on the rise. According to her, the most important factor would be proper awareness among parents as they need to remain calm during tough situations and take appropriate action at the right time to provide medical care to the ailing child.
Dr Neelam Mohan is one of the leading Pediatric Liver Specialist, Gastroenterologist and Liver transplant Physician. Presently, she also leads the pediatric Covid department at Medanta Medicity.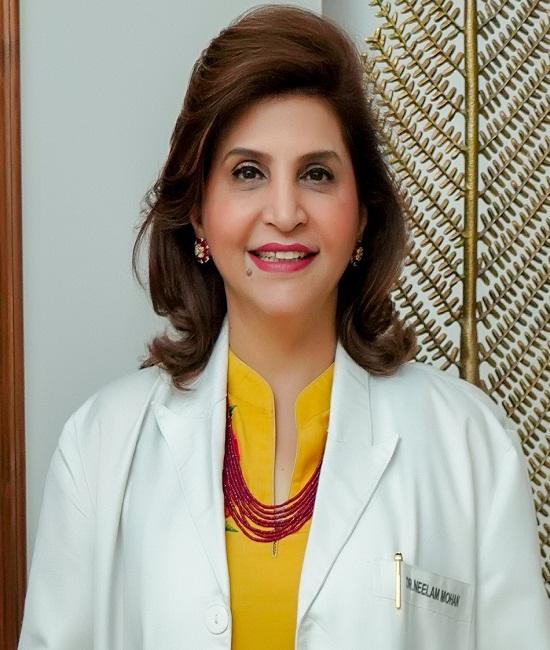 Dr Neelam Mohan, Pediatric Liver Specialist, Gastroenterologist and Liver transplant Physician
Question: What COVID symptoms are being seen in children during the second wave?
Dr Neelam Mohan: Children may be asymptomatic, mildly symptomatic, moderately sick or severe illness. Asymptomatic children normally do not require any treatment except monitoring for the development of symptoms.
Children with mild COVID infection may present with a sore throat, runny nose, cough with no breathing difficulty. Few children may have gastrointestinal symptoms like vomiting, diarrhoea, and abdominal pain. Parents must be educated about the fact that a quarter or more of the children may have gastrointestinal symptoms.
Most of the children till now have fought the COVID virus well and don't go beyond mild, moderate infection levels. But a few need special care and ICU hospitalisation. Considering 26.62% of the population of the country has been in the age group 0-14 years as per Census 2019 details available, a tiny fraction of children requiring ICU care could expose the infirmities of the medical infrastructure for child care. The present infrastructure is not equitably distributed in all the states. The situation becomes dire when we move from urban areas to rural areas.
Question: Multisystem Inflammatory Syndrome in Children (MIS-C) associated with COVID-19 is a big concern but parents don't know much about this.
Dr Neelam Mohan: MIS-C is a condition where different body parts of children can become inflamed, including the heart, lungs, kidneys, brain, skin, eyes, or gastrointestinal organs.
A child presents with MIS-C symptoms between 2 to 8 weeks of catching the infection. Normally, parents observe symptoms of the infected child for nearly 15 days. If the child becomes COVID negative, parents lower their guard. But, MIS-C normally strikes after two weeks of catching the infection. MIS-C involves more than one vital organ, requiring immediate hospitalisation and intensive care.
After the peak of several weeks, now we are witnessing a surge of MIS-C cases as per discussion with most of my colleagues in the Government and Private Sector of various states like Delhi, Haryana, Rajasthan and Maharashtra.
Question: Why do we witness the involvement of multi-organs in serious cases of COVID?
Dr Neelam Mohan: After entering into a human body, COVID-19 binds with angiotensin-converting enzyme 2 (ACE2). This enzyme acts as a receptor for COVID-19. The ACE2 is present in humans on epithelial cells of the lungs, kidney, heart, blood, and small intestine.
So, when the COVID-19 virus affects the organs where ACE2 is found then this leads to the involvement of multi-organs like lungs, kidney, heart, blood and intestine.
MIS-C are found to be at 0.14 per cent of COVID cases as per international data available on this syndrome. This number is minuscule of the total number of COVID cases but our population size ensures that even a fraction has a significant number and should get the immediate attention of governments so that life-saving medical infrastructure is put in place before the onslaught of the third wave if we have to eventually face it.
Question: When should parents take the child to a hospital for hospitalisation? What are the warning signs that parents should not ignore?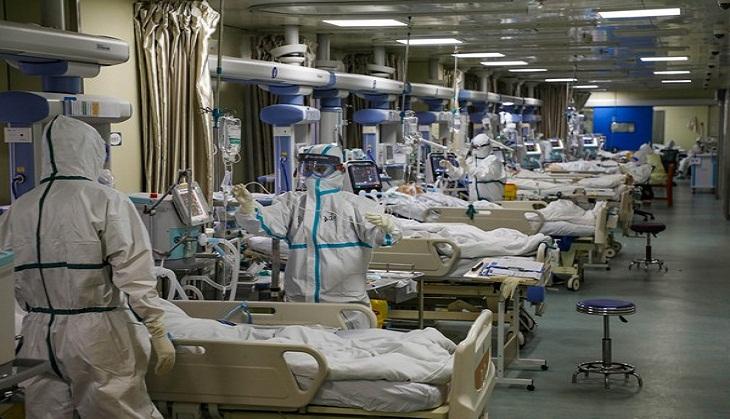 Representative Pic
Dr Neelam Mohan: If the child shows MIS-C symptoms, hospitalisations becomes necessary. The warning symptoms include baby not feeding well, lethargy, sleeping excessively, respiratory rate high, oxygen saturation less than 95, excessive vomiting, excessive diarrhoea, abdominal pain, rash, and Bloodshot eyes.
Ministry of Health and Family Welfare Protocol for Management of Covid - 19 in the Paediatric Age Group suggest the following:
Diagnostic criteria of MISC in Children (WHO criteria): a constellation of clinical and laboratory parameters have been suggested for
diagnosis. These include:
Children and adolescents 0–19 years of age with fever ≥ 3 days
AND two of these:
Rash or bilateral non-purulent conjunctivitis or muco-cutaneous inflammation signs (oral, hands or feet).
Hypotension or shock.
Features of myocardial dysfunction, pericarditis, valvulitis, or coronary abnormalities (including ECHO findings or elevated Troponin/NTproBNP),
Evidence of coagulopathy (by PT, PTT, elevated d-Dimers).
Acute gastrointestinal problems (diarrhoea, vomiting, or abdominal pain).
AND
Elevated markers of inflammation such as ESR, C-reactive protein, or procalcitonin.
AND
No other obvious microbial cause of inflammation, including bacterial sepsis, staphylococcal or streptococcal shock syndromes.
AND
Evidence of COVID-19 (RT-PCR, antigen test or serology positive), or likely contact with patients with COVID-19.
Question: As you said fast breathing is a warning signal requiring immediate hospitalisation. This breathing pattern changes for the different age group. Please elaborate.
Dr Neelam Mohan: A child with Covid-19 will be categorized as a rapid respiration case if he/she has the following:
Age: less than 2 months: respiratory rate >60/ min, Age: 2 to 12 months: respiratory rate >50/min, Age: 1 to 5 years: respiratory rate >40/min, Age: more than 5 years: respiratory rate >30/min.
Question: Coming back to mild covid cases in children, please elaborate on the steps parents can take, and the medicine they are allowed to administer to the child in home isolation.
Dr Neelam Mohan: As per Health Ministry Protocol do the following in mild illness:
For Fever: Paracetamol 10-15 mg/kg/dose; may repeat every 4-6 hours
For Cough: Throat soothing agents like warm saline gargles- in older children and adolescents
Fluids & feeds: Ensure oral fluids to maintain hydration, and a nutritious diet
Monitoring at home: Explain to parents/ caretaker to maintain a monitoring chart including counting of respiratory rates 2-3 times a day when the child is not crying, looking for chest indrawing, bluish discolouration of body, cold extremities, urine output, oxygen saturation monitoring (hand held pulse oximeter) if feasible, fluid intake, activity level, esp for young children.
There should be regular communication with doctor or health care worker. Parents/ caregiver should be explained whom to contact in case of
emergency.
I need to tell parents that Paracetamol is an SOS medicine (should be given when there is a fever) and should not be given beyond five doses in 24 hours. If the child requires symptomatic treatment for mild vomiting and diarrhoea, consult the doctor and give medicine only after the prescription of a paediatrician. Don't start giving medicine to the child on the advice of relatives or pharmacist.
Keep ORS at standby and give to the child after short intervals. Let the child sip ORS once and then wait for some time and again give it. This way the child will not vomit it.
Who are high-risk patients (children)?
Dr Neelam Mohan: Any baby less than one year old, Children with comorbidities, children being administered steroids due to any medical requirement, post-organ transplant cases, joint disorder, kidney disease, liver disease, diabetes, severe obesity, cancer, and HIV patients.
Questions: How to protect children from COVID when there is no vaccine for them right now in India
Dr Neelam Mohan: We need to rapidly vaccinate parents so that infection chances around children get reduced considerably. Importantly, parents should keep following COVID appropriate behaviour and wear masks properly (two masks recommended these days) otherwise they will bring the infection back home even if they have been vaccinated.
Children need to follow Covid appropriate behaviour—wear the mask, hand washing, hand sanitisation, social distancing—as this is their preventive strategy.
As for the vaccine, the Phase 2 and 3 clinical trials of Bharat Biotech's Covaxin in the age group of 2 to 18 years are likely to begin in June. This vaccine may well be available in the market in nearly 7-9 months. Pfizer has been approved in the USA and Canada for children 12-year-old and above.
In addition, zydus vaccine trials have been done above 12 years and we should know about its approval in the next couple of months.
Question: How to build up immunity in children?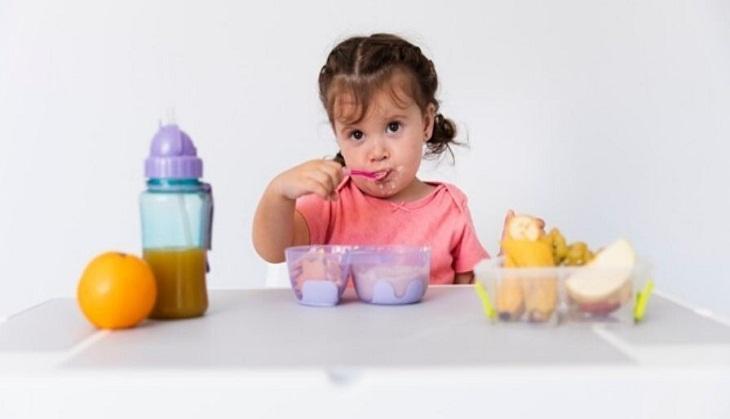 Representative Pic ((Image source: Pinterest))
Dr Neelam Mohan: Good diet rich in protein, legumes, pulses, Gram Flour, paneer, chicken, fish, fruits, and salad help build up immunity. Exercise or yoga should be part of the daily routine. Children should be introduced to breathing exercises. Parents should spend time with children and encourage them to reduce screen time. Children are battling issues like depression but most of us not much aware of it. So, it is important to keep them in good mental health so that their immunity level remains high.