Heatwave: Check out these signs and symptoms of heatstroke [WATCH VIDEO]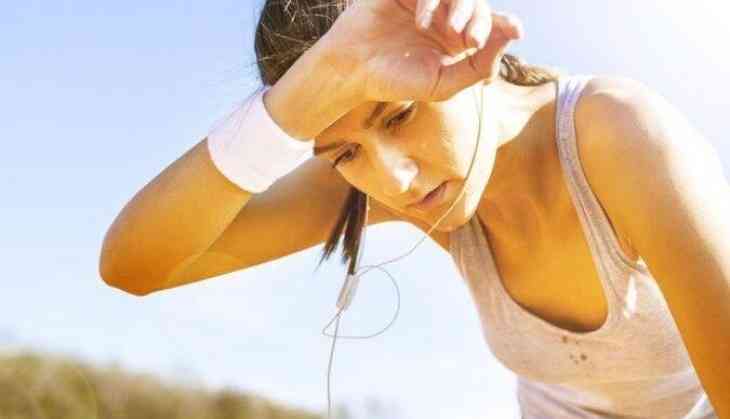 A searing heatwave engulfed several parts of the country. Amid this scorching temperature, the chance of heatstroke also increases. Therefore, with prolonged exposure to sweltering weather, one should know the signs, symptoms, and precautions of heatstroke.
Heatstrokes occurs when the body becomes unable to control its temperature or the core body temperature rises above 40.5 degree Celsius.
A person suffering from heatstroke should not ignore it because it can cause death or permanent disability if emergency treatment is not given.
Also Read: Weather Update: Northwest India records highest temperature in 122 years
In a bid to prevent heat-related issues, National Disaster Management Authority (NDMA) has released a video that will help you in knowing the signs and symptoms of heatstroke.
#HeatWave | What are the signs and symptoms of a heatstroke? 👇 pic.twitter.com/LFfBgJ3kr3

— NDMA India | राष्ट्रीय आपदा प्रबंधन प्राधिकरण 🇮🇳 (@ndmaindia) April 5, 2022
The clip was shared on Twitter on Tuesday to raise awareness about heatstroke.
The video also talked about the tips and precautions to be taken if a person suffers from heatstroke.
Symptoms of heatstroke:
High fever
Nausea or vomiting
Dizziness
Chest pain
Fainting
Rapid heartbeat
Hot, dry skin or profuse sweating
Seizures
Very high body temperature
Treatment
If any person suffers from heatstroke then the following steps should be taken
Call 108 for emergency medical care.
Stay with the person until emergency medical services arrive.
Move the person to a shaded, cool area and remove outer clothing.
Cool the worker quickly with cold water or an ice bath if possible;
Place wet clothes on the skin and fan them
Give ORS or lemon juice to the person
Avoid caffeinated drinks
Also Read: Weather update: Check out state-wise heatwave, storm and rainfall forecast for April