Where does your iPhone go to die? Read. And be afraid.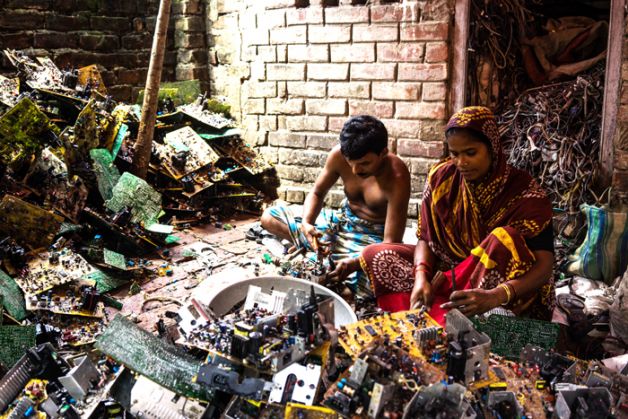 India is sitting on a ticking e-waste time bomb. Technology has never sold faster. Mobile phones, televisions, laptops, tablets. Everyone across social and geographic strata is getting wired.
Technology, they say, will even save the environment.
But the dark side of the growth story has just begun to reveal itself. We are facing the onset of an unprecedented tsunami of electronic waste.
To say that discarded electronic appliances - if not recycled properly - can lead to pollution, toxicity, environmental damage and complications in human health would be an understatement.
As people go through electronics faster and faster, the problem gets harder to solve.
So what's the scale of India's e-waste? It's a scary answer.
Here's what the numbers say:
kilo tonnes
That's how much e-waste was generated in India in 2014
That's nearly four times the weight of the Empire State Building - a 102-storey skyscraper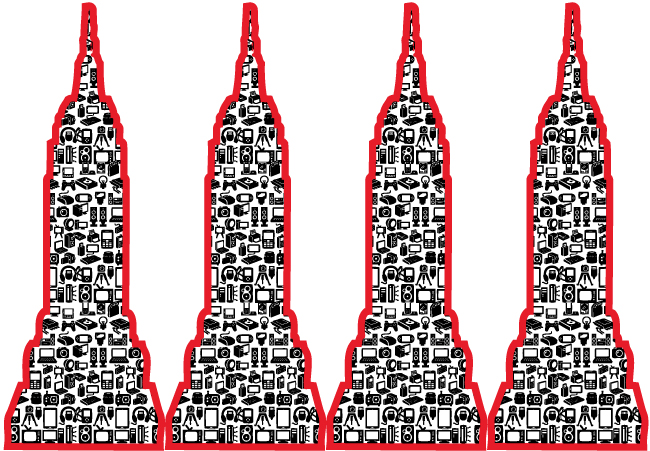 70% of that mountain of e-waste is contributed by the public and private industrial sectors
This contains over 1,000 different substances that are toxic - lead, arsenic, mercury and cadmium to name a few
E-waste typically includes computer monitors, LCDs, air-conditioners, fridges, mobile phones, chargers, cathode rays tubes, motherboards etc
The predicted increase of e-waste from televisions in India by 2020, according to a Rajya Sabha report
Iron and steel make up 50% of e-waste from TVs; plastics account for around 21%
Computers, televisions and mobile phones are the most dangerous. They have the maximum levels of cadium, lead and mercury and are discarded most often
Individual households account for around 15% of India's e-waste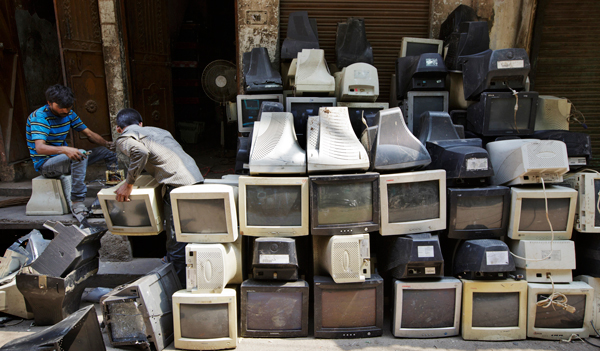 That's the rate at which e-waste from discarded mobile phones is expected to grow by 2020
kilo tonnes
That's the estimated weight of electronic equipment that was put for sale in the Indian market in 2014
That's nearly half the weight of the Great Pyramid of Giza
Over 95% of e-waste is treated and processed in urban slums by untrained workers, without protective equipment
The consequence: 76% of e-waste workers suffer from respiratory ailments such as asthma, bronchitis, and crippling immunities, says a study by ASSOCHAM (Associate Chambers of Commerce and Industry of India)
Many children are employed in this sector. This affects both their nervous and respiratory systems. The hazardous exposure makes them unfit for any work by the time they are 35-40 years
A stark example of how e-waste impacts children comes from Guiyu, a city in China that's the largest e-waste recycling site in the world: "80% of Guiyu's children experience respiratory ailments, and are especially at risk of lead poisoning," reads a report from a leading China daily
That's how small a percentage of e-waste is recycled formally
The rest is handled by the informal sector
Delhi, currently in the news for air pollution, is the largest e-waste recycling market. Approximately 40% of e-waste lands here. Bangalore and Chennai are the next largest markets
Attero Recycling Pvt Ltd, a Rs 35-crore government recycling plant in Roorkee that can process up to 36 lakh tonnes of e-waste each year, only gets to recycle 600 tonnes every year
Is the amount of e-waste generated by Maharashtra annually - making it No. 1 among the states that are the worst e-waste offenders in the country
Hypothetically, that's how much the collective weight of 15,000 Mangalyaan satellites would be
Tamil Nadu comes in second with 13,486 tonnes. Andhra Pradesh a close third with 12,780 tonnes. Significantly, all three states are among the most industrial states in India
10 states in India generate around 70% of the country's total e-waste
That's the growth of the electronics market in India over just five years: from $11.5 billion in 2004 to $32 billion in 2009
In the same period, sales of computers increased from 0.3 million in 2004 to a whopping 6.7 million in 2009: a freakish growth of over 1000%
But the problem is global: the last decade saw a 83% increase in sale of domestic appliances all over the world
Or three-fourth of state bodies in India do not implement hazardous waste laws
The generation of e-waste is growing annually at 10%
Around 50 lakh tonnes of prohibited e-waste, municipal waste and clinical waste is imported annually in India
Amit Mitra, Former Secretary-General of the Federation of Indian Chambers of Commerce and Industry, has warned: "Unrestricted imports of re-manufactured goods would adversely impact our domestic manufacturing sector and also have the risk of diluting safety standards and dumping of e-waste"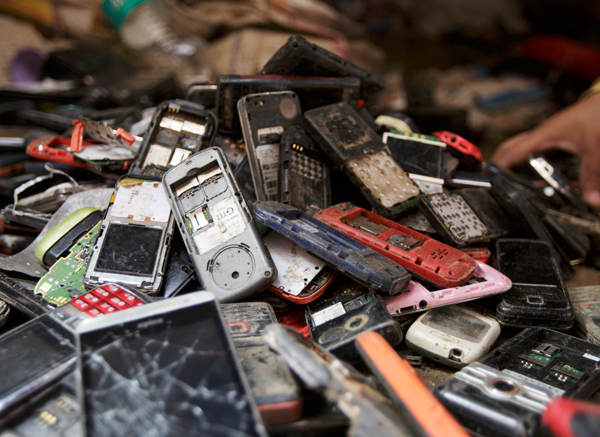 rupees
That's the value of the 3.5 million metric tonnes of scrap metals that enters India daily
This means that the value of scrap metal reaching India daily is three times the cost of building the Bandra-Worli Sea Link
This dumping of e-waste has continued despite India's signing of the Basel Convention on the Control of Transboundary Movements of Hazardous Wastes and their Disposal in the early 1990s
The convention bans exchange of e-waste between developed and developing countries
The US, which generates the maximum e-waste, is the only developed nation that has not ratified the Basel Convention
The US and China combined are responsible for nearly a third of the world's e-waste
India, China, Pakistan, Vietnam and the Philippines handle nearly 50-80% of global e-waste
A majority of these e-waste imports are unusable computers, printers and keyboards that are more than 10 years old - a direct violation of the Hazardous Waste Rules, 2008

Is the number of registered e-waste recyclers/dismantlers in the country
These do not have the capacity to deal with the large amounts of imported e-waste
That's the number of computers (more than eight years old) that became scrap in 2010 alone
Additionally, manufacturers add 1,050 tonnes of e-waste each year
Around 1,11,754 units in India manufacture electronics and electrical equipment, but 84,339 units are unregistered
India ranks 155 out of 178 countries with regard to e-waste, according to the Environmental Performance Index, 2014
India is also the fifth largest generator of e-waste in the world, according to the Global E-waste Monitor, 2014, and is among the top three Asian nations (after China and Japan)
A successful model that can be followed is that of Austria, which recycles nearly 63% of the e-waste generated. The country has legislation for sustainable e-waste treatment that includes economic incentives for the producer, strict waste control and monitoring system and data management - balance sheet of e-waste collected and treated
Sadly, India lacks such strong, much-needed deterrence measures