Monsoon to reach North-West India in next two days; Delhi NCR temperature dips to 27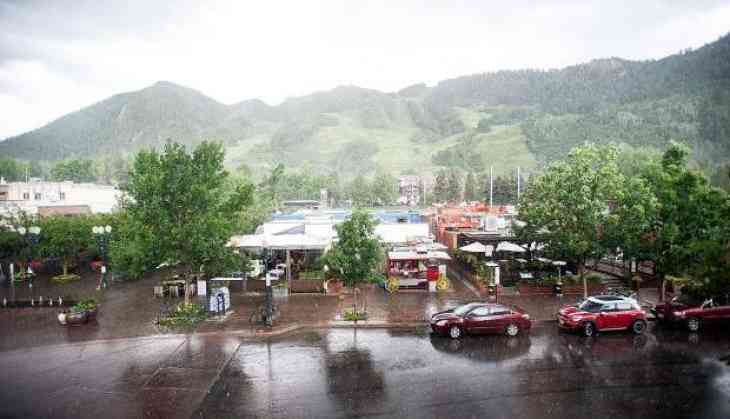 People living in Delhi-NCR felt some relief on Wednesday from the scorching heat as rain drenched capital state and some parts of North west India. According to India Meteorological Department (IMD), the minimum temperature was recorded at 28 degrees Celsius. The sky was likely to remain mostly cloudy for the whole day, the official added.
However, IMD stated monsoon showers are expected to reach northwest India between June 28 and 30, which will bring relief to the farmers as they prepare their fields for plantation.
"June 29 is the normal date for monsoon onset in Delhi. Currently, the monsoon is progressing in West Bengal, Odisha, and Bihar. It will reach eastern Uttar Pradesh in the next 48 hours. We are expecting thunderstorm activity in North-West India before the monsoon," the department noted.
Another cyclonic circulation over Central Pakistan and a trough extending across the central India will give rains over Madhya Pradesh, and Chhattisgarh. South Rajasthan may also see scattered rains.
Heat wave conditions persisted in pockets of Uttar Pradesh, Haryana, Chandigarh and Delhi on Tuesday. However, "due to overcast skies and cloudiness, the maximum temperatures in the capital fell from 42 degrees Celsius on Monday to 34 degrees Celsius on Tuesday," said Mahesh Palawat, chief meteorologist at Skymet Weather, a private weather forecaster.
Also Read: In Video: Incredible! Madrid police dog 'Poncho' performs CPR to 'save' his partner's life is the best thing you will see today