Delhi's Coolest May in 36 Years: Record rainfall brings relief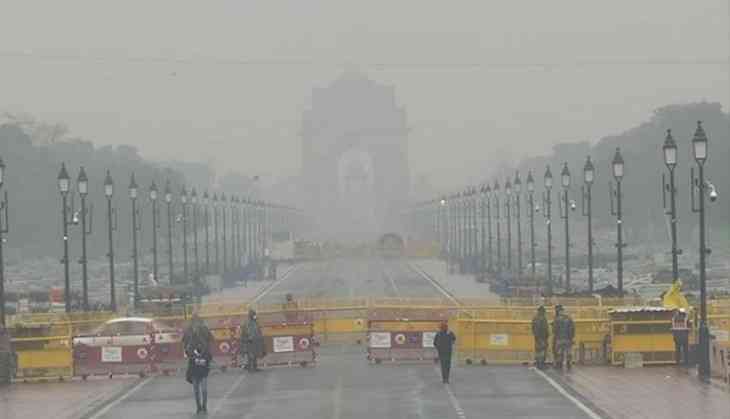 New Delhi: Delhi experienced an extraordinary weather phenomenon in May, as the city recorded its coolest month in 36 years.
The pleasant surprise was attributed to the abundant rainfall that graced the region, resulting in a significant drop in the average maximum temperature to 36.8 degrees Celsius, according to the India Meteorological Department (IMD).
Locals Express Concerns over Global Warming and Pollution
Delhi residents, taken aback by the unusual weather patterns, expressed their concerns about the impact of climate change.
Bhushan Narula, a local resident, pointed out the connection between the changing weather and climate change, stating, "This is due to climate change. I have never seen this type of weather earlier. Now we are thinking, will it rain in July and August?"
Another individual, Baljit Singh, attributed the cool May to global warming, emphasizing that such weather conditions were unprecedented in his lifetime.
Record-Breaking Rainfall
The early hours of Wednesday witnessed heavy rainfall in parts of the national capital, adding to the record-breaking precipitation throughout the month.
The India Meteorological Department (IMD) had forecasted light-to-moderate intensity rain over Delhi and adjoining areas, bringing a refreshing respite from the scorching heat. Delighted residents expressed their amazement at the cooler temperatures and the welcome relief from the typical May heat.
Heatwave Conditions Subdued
The IMD data revealed that in May, only nine days experienced maximum temperatures exceeding 40 degrees in Delhi. Additionally, specific areas in the city encountered two days of heatwave conditions.
However, the majority of the month witnessed temperatures remaining below the 40-degree mark, easing the discomfort of residents and reducing the risk of heat-related health issues.