ACs, refrigerators may get more expensive as India signs deal against coolants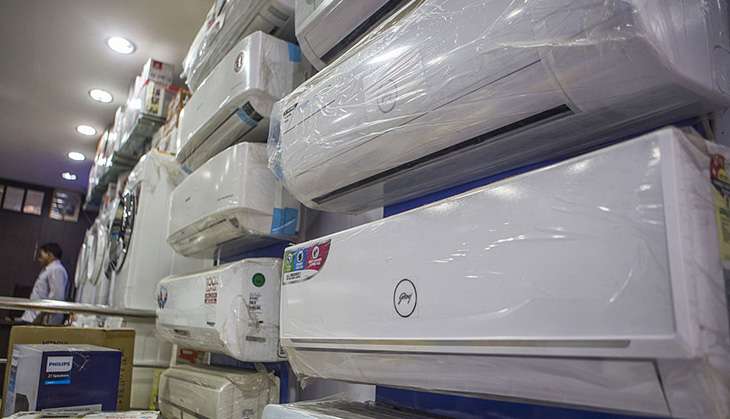 Remember the ozone layer threat? In 1970s, scientists found a hole in the ozone layer, and said it was caused by chlorofluorocarbons or CFCs, chemicals used in refrigeration and air conditioning. In 1987, the world had signed the Montreal Protocol to deal with the holes, which worked well and is considered one of the most effective international measures.
Now, an amendment has been signed to it. While this will further help save our atmosphere, it is going to come at a cost to Indian industry and consumers.
Also read - Kigali Amendment: 10 things you need to know about the historic deal to phase out HFCs
Curbing the harmful gases
An amendment to the Montreal Protocol was signed by more than 190 nations at Kigali, Rwanda, on 15 October to cut down the use of hydrofluorocarbons or HFCs. HFCs, and their predecessors hydrochlorofluorocarbons (HCFCs) had replaced CFCs as they didn't affect the ozone so much. But they turned out to be dangerous too as they caused global warming.
In the amendment, India has agreed to cut HFCs by 85% over a 2024-26 baseline by 2047. This means that if an average 100 tonnes of HFCs are emitted in 2024-26, by 2047 only 15 tonnes will be emitted. This baseline has been advanced by four years - in total this means the industry can emit lesser HFCs, implying lesser revenue.
The 'freezing' year
The path the reduction will take is also defined. A freezing year is set, at 2028. This is when emissions will start reducing.
Here too there was compromise. India actually wanted the freeze year to be 2031 or 2032. But it negotiated with the US and agreed to reduce it on the condition that there will be a technology review in 2023 or 2024, where a call will be taken to move the freeze year back to 2030 if it is so required.
India also showed "flexibility" in agreeing to cut at least 10% of the gas emissions by 2032, while putting the condition that it will start reducing its consumption only when developed countries reduce theirs by 70%.
Although this paved the way for the final amendment to get through, there was some compromise made by India, and which could impose economic costs.
Trouble for industries
Seong Joon Cho/Bloomberg/Getty Images
This is clear from what the secretary of the ministry of environment, forest and climate change AN Jha had said before the negotiations: "By not having a freeze and first reduction in 2032, the industry and different sectors can grow till 2030, using the current refrigerants, without causing any additional economic burden on account of the higher cost of the refrigerants."
Now, industry has to plan to grow only till 2028. The refrigeration gas industry has a problem because it has been caught off-guard with the new amendment. It had recently transitioned to HFC as a replacement to HCFC, which was the first replacement to CFC. India had just begun reducing its use and is expected to completely get rid of it by 2030.
For the gas industry, any move away from HFC hurts.
The refrigerant gas industry has been feeling the pressure from cheap Chinese exports.
At a roundtable meeting organised by the environment ministry last month to discuss its strategy for the Kigali meet, representatives from the industry had said that any transition towards new technologies would mean "India would essentially surrender this market to Chinese companies".
At the same meeting, representatives from the refrigeration and air conditioning manufacturing industries had said that the market had stagnated for a few years and was expected to grow now. Preparing for a change in technology would impact this growth. This includes not just costs to change their machinery, but also the equipment at the servicing stage. This is especially so since the replacement to HFCs are more inflammable.
Similarly, representatives from the car manufacturing industry said they would also need to spend on changes to car design based on the new gas, and its safety requirements.
Consumers to bear the cost
Although these changes were inevitable, the earlier they are, the worse it would be for the industry.
Except, if there is international funding for the transition. But so far the funding mechanism under the Montreal Protocol has not worked well. Philanthropists have put together a fund of $80 million for this, but it is meant for all developing countries, so its impact on Indian industry is suspect.
This comes after a recent order by the ministry that a byproduct of manufacturing HCFCs, called HFC-23, would need to be compulsorily incinerated and not released.
"If there are any additional costs that industries have to bear, these will be passed on to the consumers. It will reflect in the final product price," said Rajendra Mittal, President, All India Air Conditioning and Refrigeration Association.
There may be a silver lining though. The options for funding countries like India have improved and many new modes of financing have been introduced in the amendment, said Chandra Bhushan, deputy director general of Centre for Science and Environment. According to him, the amendment allows countries to bid for multiple conversions (as opposed to only one conversion earlier), financing is available for a longer period, and for the first time money is available to conduct research and development.
"India has taken the lead in redefining financing and has got a good financial deal," Bhushan told Catch. "Although industries may be reluctant to change, they will find that the amendment will benefit them and make them more competitive with respect to China."
More in Catch - India inks historic deal to phase down climate-damaging HFCs