This is how Sushant Singh Rajput's 5-year-old nephew reacts to sudden demise of his 'mamu'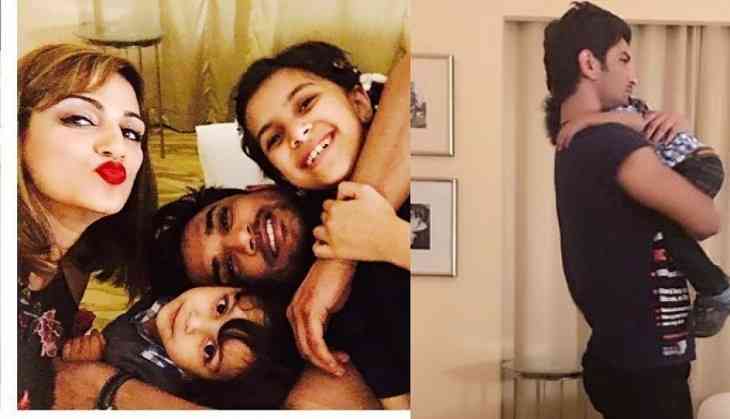 After the sudden and shocking departure of Bollywood talented actor Sushant Singh from the world, his family, friends, and colleagues still could not believe that the actor had committed suicide.
Recently, the late actor's sister Shweta Singh Kirti also took to Facebook and shared how his 5-year-old son reacted after she told her about the death of his "mamu".
She posted on her page, "When I told Nirvanh the news that mamu is no more, he said 'But he is alive in your heart' 3 times. When a 5-year-old can say something like that... think how strong we should all be." She also urged people to stay strong and remember Sushant for his work.
Also Read: Sushant Singh Rajput death: Know how Pavitra Rishta co-star Ankita Lokhande reacts to suicide news of actor
"Strong everyone.... especially the fans of Sushant. Please understand he lives in our hearts and he will always keep doing so. Please don't do anything that can hurt his soul. Stay Strong! #LongliveSushant," Shweta added, who flew down from the US after the actor's demise.
In the wake of coronavirus pandemic, the concern of Shweta was that she would have to be in quarantine for seven days upon arrival in the country.
Shortly before coming to India, Shweta wrote on FB, "By everyone''s help.... tickets to India are confirmed. I am flying on 16th, will reach Mumbai via Delhi. Worried about 7 Day quarantine period... is there a way it can be waived off? I need to get to my family soon."
The 34-year-old actor was cremated at Mumbai's Pawan Hans crematorium around 4:30 pm on Monday in the presence of his family members and a few friends.
Sushant Singh Rajput was found hanging on June 14 at his Bandra house.
Also Read: