The Lost City of Z movie review: A long, boring journey into the Amazon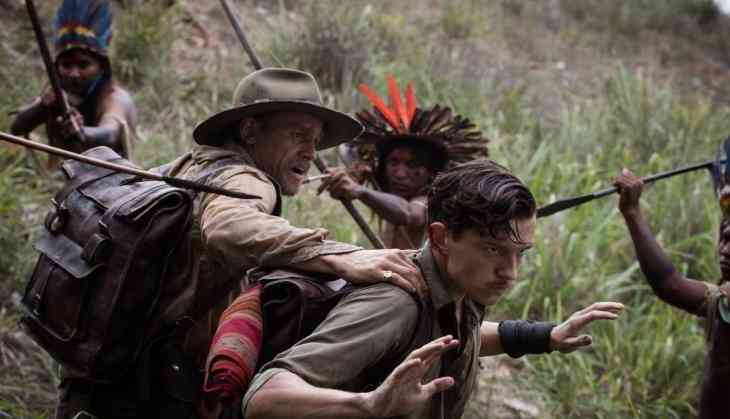 Based on the real-life adventures of British explorer Percy Fawcett, The Lost City of Z is a movie that seemed primed for success. After all, it retraces Fawcett's journey from his first stint mapping parts of Bolivia, to his eventual disappearance on his quest to find an ancient Amazonian civilisation. However, the film falls well short of expectations and borders on boring by the end of its two hour-plus run-time.

A dull journey
The movie begins with a dissatisfied Percy Fawcett (Charlie Hunnam), who is willing to do whatever it takes to further his position in life. Clearly talented, but overlooked due to his family's reputation, Fawcett jumps at the opportunity to redeem himself when he is asked to head a mapping expedition to South America.

Without batting an eyelid, the ambitious Fawcett leaves behind his wife(Sienna Miller) and son to team up with Henry Costin (Robert Pattinson) and complete the mission.

This build-up is akin to the initial ascent of a roller-coaster, slowly chugging its way up the rails to its zenith. However, instead of an exhilarating plunge into adventure, The Lost City of Z settles into a dull plateau, with only glimpses of excitement that disappear almost as quickly as they arrive.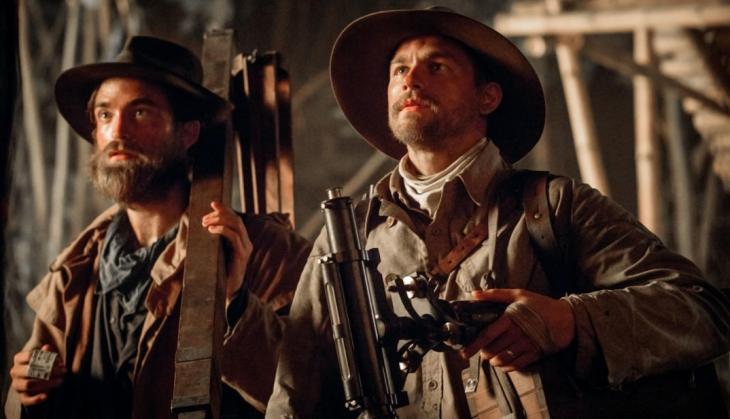 Hunnam and Pattinson share decent chemistry, even if they do so within the confines of a slow movie.
While the plot implies that this perilous expedition takes years, the movie does nothing to establish the prolonged duration of the journey. The only real struggles they face are an inability to catch fish, a resultant lack of provisions, and the death of one of their expedition members after an attack by an indigenous tribe. In each of these cases, the movie moves on swiftly and thoughtlessly, doing nothing to establish a real sense of strife, or indeed the passage of time.

The only way the movie effectively communicates the passage of time is through Fawcett's wife, who had been pregnant when he first embarked on his adventure, and is shown holding a baby boy upon his return. In fact, the most evident measure of time throughout the movie is Fawcett's family, who age even as he looks the exact same.

The beginning of a bore-fest
At this point, one would imagine the movie is close to being done. After all, he has returned intact from the Amazon to a hero's welcome in England. If the movie had the good sense to begin winding down at this point, it might indeed have remained inoffensive.

However, the movie's creators had a grander, longer vision. One that would run almost two and a half hours, tracing Fawcett's belief that there is a lost city (Z) to be discovered, and his unsuccessful mission to find it. His return to England near the start of the First World War. His part in the war. His consequent injury. And, finally, his eventual return to Bolivia for his final, ill-fated mission.

This attempt to cram damn near all of Fawcett's eventful life into one coherent story is the film's greatest undoing. It ensures that while everything is covered, nothing is covered well. Just as the audience settles in to what is happening, the plot arc is abruptly curtailed with the movie choosing to go in an altogether new direction instead. This happens over and over, never really allowing the viewer to be immersed in the story.

The result is a movie that is largely boring, a failure assisted ably by the script writers' adherence to formal 1900s English, a lack of humour, and a stoic refusal to play up the many very real perils of the Amazon.
Should you see it?
It's been a while since Hollywood served up fare on the lines of an Indiana Jones or even a Tomb Raider, so it's easy to see why The Lost City of Z may seem like a tempting proposition. However, the movie lacks any of the drama or action that we usually associate with explorer flicks, culminating in a damp squib of a movie. With a ridiculously long run-time (one we guarantee you'll feel every minute of), we'd like to believe you could find a better way to spend your weekend.

Rating: 2/5