Shubh Mangal Saavdhan movie review: Nothing like Dum Laga Ke Haisha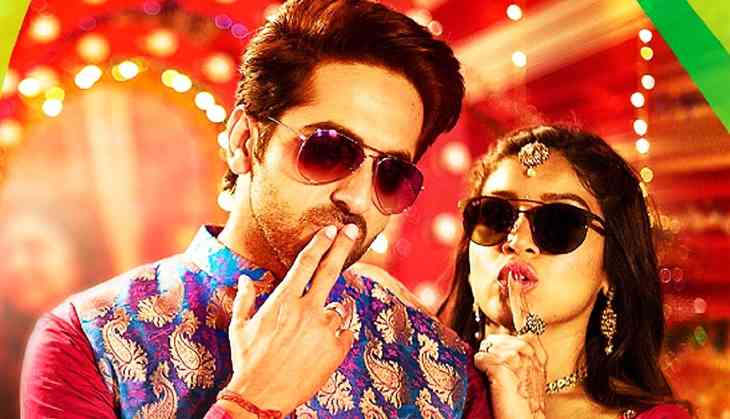 Fresh from Toilet: Ek Prem Katha and Bareilly Ki Barfi, if nothing, I was looking forward to the acting chops of the lead pair – Bhumi Pednekar and Ayushmann Khurrana – in Shubh Mangal Saavdhan. The RS Prasanna romcom is their second stint together as lead pair, the last being the delightful Dum Laga Ke Haisha.
While their chemistry is intact, a cute lead pair alone can't save a film. Shubh Mangal, at under two hours, is decently short by Bollywood standards. Despite this, you're quite done by the interval.
A series of pointless events
Possibly the most pointless film of its genre – the whole middle-class, light romance business – it starts with the ladka-ladki and a bhalu. Don't even ask. After establishing their romance, an easy feat with these two, it shows us that Mudit (Ayushmann) has a "men's problem" and can't get it up.
Sugandha (Bhumi), upset at the possibility of a sexless future, watches porn and tries to seduce him. Except, this scene is so unfunny it may well have destroyed porn for me. I've seen three of Pednekar's films, and it seems she's stuck in some bratty child bride typecast. Even though she appears to deal with real issues – fat shaming, lack of toilets, erectile dysfunction – she wins her husband over with her cuteness. It's the same in Shubh Mangal.
The film is just a random series of events. It follows no narrative structure, doesn't seem too concerned about the story, and none of this seems intentional. There's a baraat, there's a sort-of-runaway bride and groom, there's some random bratty behaviour from the bride, there's an even more random lecture about masculinity from the groom...
All of this makes it very difficult to stay awake through the film.
In all seriousness
The jokes in Shubh Mangal sound like that friend who always gives the joke away too soon. Like when one's focussing so hard on the punchline of the joke, they completely forget the set-up? Sort of like that.
For instance, in a scene where baraatis are dancing in front of a bus, someone comments, "Ye log nach rahe hai ki mata chad gayi hai." I facepalmed.
The film also has a few stolen jokes, which it then repackages and presents in a far less appealing manner. Like the song Jai Maa, a parody of Kaala Chashma, was hilarious in the otherwise average Behen Hogi Teri. Here, we have a jagraata parody of Banno Tera Swagger – Mayya Teri Bhakti – but it's anything but funny.
For a film centered around the problem of erectile dysfunction, Shubh Mangal educates less, harms more. The medical condition is brushed off as stress and performance anxiety. In one blink-and-miss shot, we see a clinic where the doctor's desk has a book on the subject. Barring that scene, the film is super hush-hush about it, making it more taboo than it already is.
To top it off, because the film HAS TO address the problem of associating a penis and masculinity, we have a sensitive hero. He changes the definition of mard by waxing eloquent about how mard isn't about dard, but rather that mard is about understanding other people's dard. Gimme a break.
Should you watch it?
Please don't. Especially not if you like Ayushmann Khurrana, because surely he can do better than this?

Rating: 1/5