Happy birthday Shah Rukh Khan! Even after 24 years, the charm hasn't waned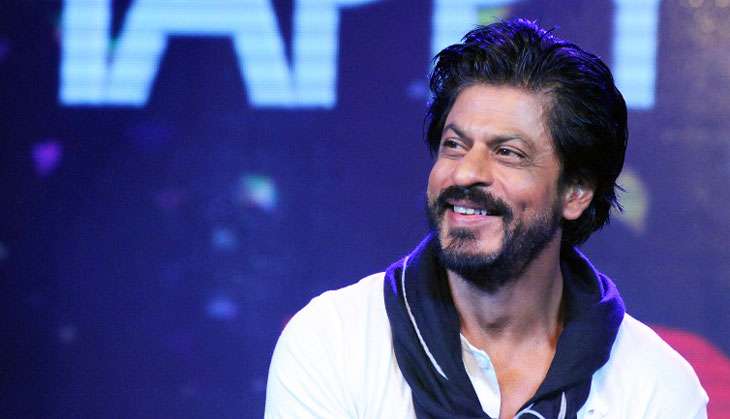 The King of Bollywood turns 51 on Wednesday. In his 24-year career, Shah Rukh Khan has won millions of hearts, and become one of the richest and most famous actors in the world.
So what is it that makes SRK click? Acting skills? Critics would beg to differ. And, personally speaking, I agree with the critics.
But growing up in Kolkata in the 1990s meant that you just couldn't avoid being swept away in the SRK wave - after all, there was an SRK fan in almost every household back then.
This is a story of two of those die-hard fans.
First day first show, or bust
It was Durga Puja 2001, and the SRK-starrer Asoka was slated to release the next day. I was staying over at a friend's place after a hectic evening of pandal hopping, when the friend in question, Anik, jolted me from my slumber at 2am.
"Hurry up. We need to go to Menoka (cinema hall)," he said.
I asked him why. His answer was surprising.
"We need to stand in line for tickets. Otherwise we won't get tickets for the first day, first show," Anik said.
I tried to reason with him, saying we could go around 6am. It was too risky to go right then - the area was notorious for pickpockets and drug addicts. We were in Class IX then.
"No. When Kuch Kuch Hota Hai released, I went at 7am. I got first-day third-show tickets. I cannot afford to miscalculate again," he stubbornly maintained.
So, off went three young guys in their shorts. On the way, we were grilled by the police (they must have thought we had run away from home), and when we reached there, I saw at least 10-15 people (ticket black marketeers) playing cards in front of the cinema hall, as they waited for the ticket counter to open at 9 am.
From 5 am onwards, there was a crowd of about a thousand people, cutting across all social categories. There were rich kids donning David Beckham Manchester United jerseys, there were slum boys wearing vests and torn jeans cut into shorts, there were college going boys and girls. And most surprisingly, I saw parents pouring in around 7 am with breakfast for their toiling kids. It was not just crazy fandom by some youngsters - it was even condoned by their parents.
Anik, who now works as a producer with a TV channel, was one of these crazy fans - the very kind that SRK himself portrayed in his previous release, Fan.
Anik had gone to watch Devdas wearing a dhoti and kurta, with a bottle of alcohol in hand (thankfully filled only with Pepsi). And he wasn't the only one dressed this way. In Class VIII, he planned to convert to Islam, because SRK was a Muslim. After the release of Josh, he started visiting Kalighat Church, as SRK played the role of a Catholic in the movie.
Today, Anik has changed. With a heavy heart, he admits that the magnetic attraction seems to have reduced over the years - and it's got nothing to do with his age and maturity.
"I somehow lost touch since the time SRK became more of a businessman and showman than an actor. I didn't even watch Fan."
However, Anik can still win any heated debate about why SRK is the best, why his movies are the best, and why his acting skills are still top-notch.
"I became a fan of his when Kuch Kuch Hota Hai released. I was crossing Priya cinema hall when I saw a line longer than a kilometre. I thought this man must be doing something great to draw so many people. I went to watch the movie and right in the first scene, I realised how great an actor he is. The rest is history. I used to take loose change from shopkeepers before his movies, so that I could throw the coins at the screen. I used to give puja at Kalighat so that his about-to-release movies would break records," Anik recalls.
I wonder aloud whether this is just mob mentality and doesn't have anything to do with SRK's acting ability. Anik retorts: "SRK's acting skills are undoubted. If you say his mannerisms are 'overacting', what would you say about Shammi Kapoor and Dev Anand?"
Don't burst my bubble
Rahul, a resident of Siliguri, and another die-hard SRK fan, agrees with Anik's view.
This is a man who went to watch Chak De India wielding a hockey stick, and is proud of that.
"My journey of being an SRK fan began with Dil To Pagal Hai. I have watched each and every one of his movies first day, first show. I used to bow each time I saw an advertisement banner which had SRK on it."
However, Rahul is a bit different from other fans. He loves SRK more for his off-screen than his on-screen presence.
"I can watch his interviews a thousand times. Have you watched 'Inner World of Shah Rukh Khan'? You will see he enters a room with a cigarette in hand, and suddenly, the entire room seems to radiate a positive energy," he says.
"I have been to Mannat (SRK's house in Mumbai). But I never showed much curiosity. I saw him for the first time on 8 April, 2008 at Eden Gardens during an Indian Premier League match. I was in awe. But I never want to meet him personally ever, and never want to talk to him," he says.
Surprised, I ask why.
"What if he turns out to be a different person than what I think of him? I am scared to think that. Even if I get an opportunity to meet him, I will not. I don't want my dream, which started with Dil To Pagal Hai,to end. If he is a different person in real life, I will be shattered," he concludes.
What pulls these people to a star? The answer to hero worship resides in psychology (celebrity worship syndrome).
But there's just something about SRK that takes him a step beyond all other actors - and intangible charm that may have waned a little in recent years, but is still going strong.
Happy birthday, SRK. For the sake of Anik and Rahul's passion, and that of millions like them, may you live long and continue to prosper!