Are you a White Rabbit or a Red one? Let this Iranian play tell you
Asad Ali
| Updated on: 10 February 2017, 1:45 IST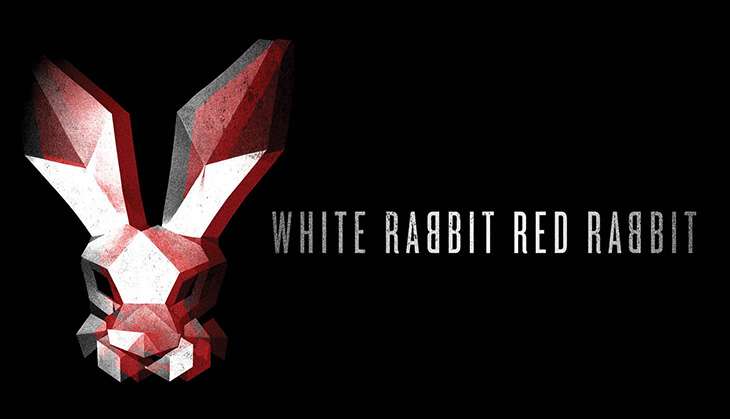 What's the worst that could happen to your production if you're a playwright? Lots. The things that could go wrong, let me count the ways... but not having your actor/s read the script till about thirty seconds before the play starts? Having a different actor perform it every time? Not being present at ANY of the screenings of your own play? These are nightmare scenarios for any theatre director. Well, almost.
Nassim Soleimanpour, however, chooses to veer away from what most directors would consider obvious. In fact, these are scenarios that are a prerequisite for his avant-garde, genre bending play White Rabbit Red Rabbit.
The play, which was recently staged at Delhi's India Habitat Centre, has travelled across the world since its debut at Edinburgh in 2011, been translated into 15 languages since 2011 and includes a stellar list of performers. Whoopi Goldberg, Patrick Wilson, Brian Dennehy, Cynthia Nixon, George Takei -- it's a long, illustrious line-up. In India performers include Arundhati Nag and Richa Chaddha. The latest screening in Delhi saw yet another personality try it out - Rajit Kapur. Yes, Byomkesh Bakshi himself.
The night before the play, Kapur was calm, confident and clueless about what to expect. Just how the playwright wants it. In fact, the only real instructions given to the actor are these:
Do not Google this play.
Prepare to impersonate a ******** (it's been later established that it's an animal).
Once you start, you must finish...
NO MATTER WHAT.
"What do you prepare when you don't know what you're dealing with?" Kapur asked.
The Eyes Have It
Iranian-born Soleimanpour refused two years of obligatory national service because he didn't want any interruptions to his theatre career. The government, of course, didn't take too kindly to such refusal and Soleimanpour wasn't allowed to travel outside of Iran. In an interview to BBC he said that, ""Miraculously, I was diagnosed with an eye disorder in my left eye, which invalidates me for the service. Fortunately, I'm half blind."
Soleimanpour ended up watching his own play for the first time in person, in Brisbane in 2013. The play was written in 2010. By that time the play had already been staged more than 200 times.
Quasar Thakore Padamsee of QTP, which is staging the play currently, says "I saw the play in Mumbai in April when we opened it this year. We staged it in Prithvi theatre. Ali Fazal and Atul Kumar did the initial shows. One of our senior producers, Vivek Rao, had heard of the play as well before this. I had also read it but didn't know how it would pan out on the stage, given the weird format it has."
Weird, but good weird. They've already staged close to 15 performances and are looking at Kolkata and Hyderabad next. The play's translation has also been commissioned in Marathi and Hindi.
"The joy of the play is where the actor and the audience are both discovering the play for the first time. That's usually not the kind of communion one sees. Usually it's the audience which is unprepared and the actor presents to them. But this relationship is different since the actor's also discovering the play for the first time."
Nassim has managed to beautifully capture the essence of a live audience, says Padamsee. The more remarkable achievement of course is that he's managed to do all this while sitting thousands of miles away from every possible place where it has been screened.
Method Actors Only?
The spontaneity that's required of the format means that only a seasoned actor is going to make the cut. Says Padamsee: "When selecting an actor what we need to keep in mind is that, one needs to definitely be very comfortable in front of an audience. The other crucial aspect is that someone who can read cold. There are some wonderful actors but they can't read cold at all, they aren't good first-time readers."
But, and perhaps Padamsee sees this question directed at him a lot, does the whole format of "unpredictability" make it all seem like a stunt? Padamsee says that one just has to build with whatever has been given by the playwright. "If this is the form the writer has given to the play, we have to respect that. When I read it first I thought, yes, it was a bit gimmicky and I didn't know how it would work. Having watched it, however, I have a lot of respect for it, because I now know there's a certain logic to it all."
Logic of the absurd. Also, an unwritten code of honour of sorts. Try Googling the play, search for it on YouTube. There isn't much out there that can act as a spoiler. Just bare-bones detail about some parts of the play -- like it deals with an experiment (we are told this by the writer's uncle) in which hungry rabbits compete for a carrot. This reporter feels compelled to keep the code alive.
What does the rabbit feel?
Rajit Kapur takes on the absurd in White Rabbit Red Rabbit
"It was a good experience as in it's great for an actor to get into such unknown territory," says Kapur after the play's over. What's more difficult - the need to constantly improvise or the uncertainty of how the audience will react? (there's a fair bit of audience participation in the play)
Kapur says it's the uncertainty. "You're thinking constantly how the audience is going to take it all and whether you'll be able to hold their attention. The text, that way, is not so much for me but for the audience," he says.

But prod him if he feels the whole thing is indeed a bit too consciously obscure and Kapur admits, "It definitely had me up to a point. I understood that each one of us can become like a red rabbit in the play, but that was to do with separation and freedom of speech. But there were other elements in the play which I felt were rather rushed and didn't quite hold my attention."
Also Reads -

World Theatre Day: As long as there is struggle, the show will go on
How IPTA, Safdar Hashmi introduced social change to Indian theatre