The 33 review: a watered-down drama with heart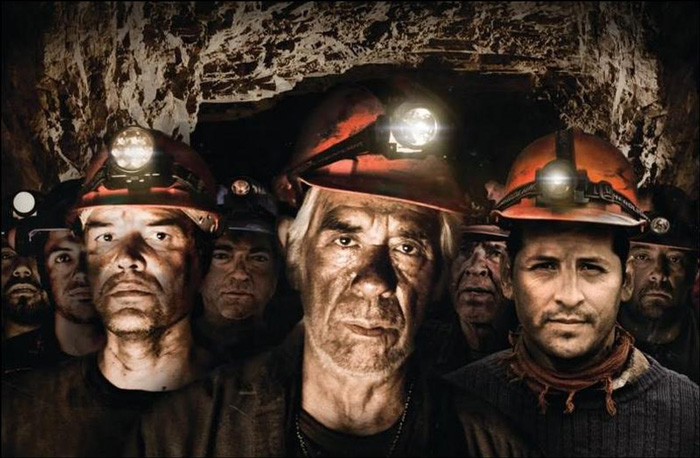 The 33 is based on a true story - a terrifyingly good one at that In 2010, 33 miners were more or less buried in Chile's 121-year-old San Jose mine. The mine was notorious for its long history of safety violations.
Trapped in 90-degree heat 2,300 feet underground, they had food and water enough to last just three days.
But as the entire world watched on, against almost all logic, they all survived for 69 days.
Author Hector Tobar wrote a book about the 2010 event, and made the film based upon that book.
Director Patricia Riggen based her movie on a book about the 2010 event, written by Hector Tobar. The movie, essentially, is all there - there are some backstories for a few of the miners - one's planning on retiring soon, there's an Elvis impersonator, one who's struggling with having a mistress and yet another who's an alcoholic.
Also read -The Hateful Eight review: classic Tarantino, but where's the new ground?
So they're stuck in the mine, and its claustrophobic to be there with them.
The second narrative is the tireless people on the surface who keep drilling on to find the miners and try not lose hope in the process.
Their courageous story is why The 33 then could have had it all. However, it doesn't succeed fully in conveying the fear of being literally buried alive.
What worked, what didn't
The 33 hits some of the required emotional highs and lows, and the mine collapse itself will leave your heart pounding.
Antonio Banderas and Lou Diamond Phillips, bring a complexity to their roles - and are equally dislikeable when required - the way you might grow to dislike someone after spending two months trapped in a mine with them.
But the actors are limited by overly dramatic dialogue ("the mountain's heart is broken").
A still from the film.
Also read - The Danish Girl review: a beautiful but bland biopic
The verdict
It's not great cinema, but it still has a heart. After all, it is an extraordinary story of courage, faith and hope.
RATING: 3 out of 5
More in Catch -Why does 'awards season' always disappoint? A TV junkie's rant
Daddy's Home review: for a slapstick comedy, I only laughed thrice
Our Brand Is Crisis review: A battle of the spin doctors that isn't half bad