An Indo-Pak origin actor was on American TV long before Priyanka Chopra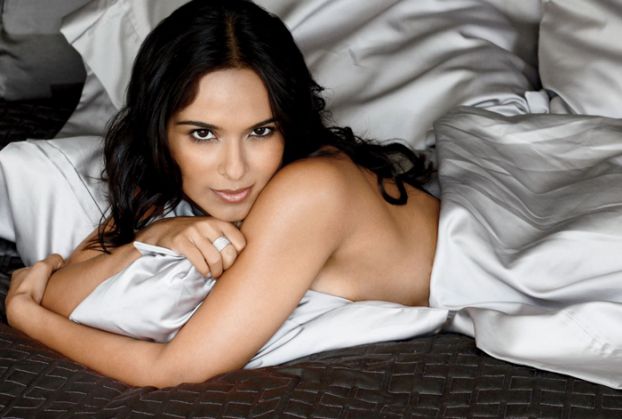 Long before Bollywood actor Priyanka Chopra took American TV by storm with Quantico, an actress of Pakistani-Indian origin had stamped her mark there by bagging top roles.
Dilshad Vadsaria, an established American actress, is best known for her role as Rebecca Logan on ABC's Greek, the same channel that is airing Quantico.
Also read - Priyanka Chopra calls Bajirao Mastani India's Game of Thrones! Really...
Vadsaria returns to the small screen on 13 January with Second Chance where she plays Mary Goodwin, a billionaire scientist battling cancer, who brings a murdered police officer back to life in the body of a younger man.

The show from the executive producers of The X-Files debuted online on 25 December and will air on Fox TV.
Unfortunately, unlike Chopra, Vadsaria has been largely ignored by Indian and Pakistani media - even though she has an impressive body of work to flaunt.
Priyanka: The media's darling
Chopra became the media's darling, both nationally and internationally, long before Quantico went on air.
Chopra plays Alex Parrish, a hyper-intelligent FBI special agent who is either responsible for the largest terror attack in the US since 11 September, 2001 or has been framed for it.
More than 7.1 million people in the US watched Quantico's premiere on ABC on 27 September, making it the network's top debut of the season. The series has had over 5 million viewers per episode so far, and Chopra's recent steamy shower scene has had more people hooked.
Vadsaria's Second Chance isn't doing too badly with over 1.5 million people watching its official trailer in over a week.
The sci-fi is inspired by Mary Shelley's classic novel Frankenstein and follows the life of Jimmy Pritchard, a 75-year old former sheriff who fabricated evidence during his career and is killed in a robbery at his son's home.
Also read - Quantico: Why the show is special not just for Priyanka Chopra
Otto and Mary Goodwin, the genius twins and founders of Lookinglass, pursue research in cell regeneration to cure Mary's cancer, and Pritchard is the perfect excuse to move from animal to human experiments.
Yet, Vadsaria has gone completely unnoticed in the media.
Vadsaria's recent tweet reads: "Action. Reaction. And nobody thinks. #hate #racism #prejudices"
Wonder if this a reflection on the lack of appreciation of her work by the media?
Vadsaria in Pakistan
Vadsaria, 30, was born in Karachi and is ethnically of Pakistani, Indian, Portuguese origin - with Parsi blood flowing in her veins.
She left Pakistan when she was six.
"I have vivid memories of Pakistan. Strange, since I was so young, one of the many things I remember is how social everything was and how everything revolved around family, every day. Now, everyone is spread out across the world, quite different from the roots...Oh, and I miss feeding the vultures, with my sister! Who wouldn't?" said Vadsaria.
Vadsaria's parents moved out of Pakistan to give their children a good education.
"It (education) drove the difficult decision, on my parents' end, to leave everything they'd ever known and move to a different culture, a different world really...," she said.
Hollywood to Bollywood
Having made a mark in Hollywood films, Vadasaria is not averse to acting in Bollywood.
She has fond memories of turning off the lights and enjoying Bollywood movies in Karachi.
"The songs, the dancing, the out-of-the-ordinary lives of the characters. It was wonderful for us to be able to have that time together, to enjoy these movies together."
She thinks John Abraham is a "cutie pie" and that Ashutosh Gowariker and Zoya Akhtar are "awesome directors".
Here's hoping that Bollywood takes note of her stellar work in 2016.
More in Catch - The Stage could have been fun. Till Monica Dogra began to fat-console
Is Ryan Murphy's Scream Queens trolling us? Sometimes it's hard to tell