Literature Nobel Prize: No one knows who'll win, but Ladbrokes may have a clue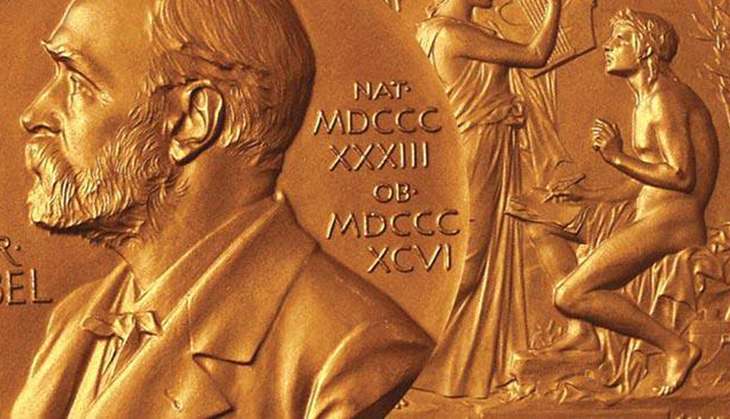 Unlike the Nobel Memorial Prize in Economic Sciences, the Nobel Prize in Literature is real! The Nobel Foundation gives out prizes in chemistry, physics, physiology or medicine, literature and peace every year. This year\'s Nobel Prize in Literature will be announced on Thursday, 13 October at 5:30 IST.
Eighteen members of the Swedish Academy select the author that best exemplifies Alfred Nobel\'s words and have "produced in the field of literature the most outstanding work in an ideal direction."
Just like the other awards, the nominees aren\'t known until 50 years after the award is given (so we won\'t be knowing till 2066). There ain\'t no shorltist or even a longlist. But, thanks to Ladbrokes and their odds, we have an idea as to who the frontrunners for the award are.
Alex Shephard writing in New Republic had this to say about the Ladbroke odds, "Unlike the Man Booker or the National Book Award, the Nobel Prize releases no longlists or shortlists. Unlike political news, the information doesn\'t leak ahead of time-whatever else you can say about the Nobel Committee, they run a pretty tight Scandinavian ship. But that means that Nobel speculation rests entirely on bookies, and the bookies are not particularly confident in their ability to set the bets. The Nobel Prize may be the Super Bowl of literary prizes, but it\'s much harder to predict than the Super Bowl because seemingly anyone who has written a book could win it."
Here are the top ten contenders with the best odds as of Tuesday, 11 October:
01
Ngugi Wa Thiong'o (Kenyan)
Ngugi Wa Thiong'o is a Kenyan writer and has odds of 4/1 to win. Thiong'o used to write in English but now works in Gikuyu - a language of the Bantu family. Weep Not, Child in 1964 was the first major novel in English by an East African. Ngugi earned his bachelor's degrees from Makerere University, Kampala, Uganda, in 1963. Thereafter, he got a second bachelor's degree from Leeds University, Yorkshire, England, in 1964.
Thiong'o was born as James Thiong'o Ngugi in Limuru, Kenya in 1938.. As he became an adult, he also dropped his Western first name and just adopted his current Banu name. Thiong'o's work is highly political - in 1977, he was imprisoned for a year to solitary confinement after I Will Marry When I Want was first performed.
After being exiled for a decade, Thing'o and his wife returned in 2004 and were assaulted in what was called a political attack. Despite this, the couple keep returning to Kenya for the promotion of Thiong'o's books. He's been a frontrunner for the prize for the past couple of years.
02
Haruki Murakami (Japanese)
A long favourite of most, contemporary Japanese writer Murakami is second on the list with odds of 5/1. Murakami was born in Kyoto, Japan on 12 January, 1949. He's a novelist, essayist, short-story writer and translator.
Matthew C in Publishers Weekly best sums up his life's work, "Murakami Haruki is world-renowned as a novelist of magical realist fiction. His works are built around an almost obsessive urge to explore and understand the inner core of the human identity. His heroes routinely journey into a metaphysical realm-the unconscious, the dreamscape, the land of the dead-to examine directly their memories of people and objects they have lost". Murakami was the leader with 4/1 odds on Thursday but has since dropped to second place. Still, Murakami is a favourite and if he doesn't win this year, he'll still be a frontrunner like he was the past couple of years.
03
Ali Ahmad Said Esber (Syrian)
Ali Ahmad Said Esber is a Syrian poet, essayist and translator. Esber goes by his pet name Adunis. He's long been considered one of the most influential Arab poets of the modern era. Born in Al-Qassabin, Syria on 1 January, 1930, Adunis currently has the third best odds of 6/1.
Iraqi poet Sinan Antoon writes about revolutionary poet Adunis for Al Jazeera, "his poetry represents a genuinely radical break with what came before. His metaphors are dazzling and his voice is pristine. Although he was not the first, nor only poet to write what came to be known as qasidat al-nathr (the prose poem), his name became synonymous with it and his style was emulated by later generations of Arab poets".
American novelist Phillip Roth was born in Newark, New Jersey on 19 March, 1933. Roth is one of the most award winning US writers and has odds of 12/1 to win the Nobel prize. Goodbye, Columbus in 1959 gained him fame but what cemented it was his bestseller from 1969, Portnoy's Complaint. Some of his awards are:
National Book Award for Fiction (twice)
National Book Critics Circle (twice)
PEN/Faulkner Awards (thrice)
Pulitzer Prize
National Book Foundation Medal for Distinguished Contribution to American Letters
Man Booker International Prize
He was even given the 2010 National Humanities Medal by none other than US President Barack Obama.
Jon Fosse is a Norwegian author and dramatist. Fosse is one of the most "prominent names in contemporary drama". Fosse was born in Haugesund, Norway on 29 September, 1959 and is the recipient of the 2010 International Ibsen Award.
He currently has the fifth best odds at 12/1. Fosse may not be well-known in the USA but in Norway he is revered and has won a number of prizes and has always been a Nobel contender.
Some of his awards include:
Nynorsk Literature Prize (1998)
Nynorsk Literature Prize (2003)
The Swedish Academy Nordic Prize (2007)
European Prize for Literature (2014)
Nordic Council's Literature Prize (2015)
Fosee was a literary consultant to Bibel 2011 - a Norwegian translation of the Bible published in 2011.
Ko Un is a South Korean poet. His work has been translated and subsequently published in more than 15 countries. Born on 1 August, 1933, he has odds of 14/1. He's a Korean poet, writer and activist. After discovering the works of nomadic poet Han Ha-Un, Ko Un was drawn to poetry. He became a Buddhist monk after witnessing the destruction of the Korean War. He left the Buddhist community in 1962. During the 70s and 80s, he was detained, tortured and imprisoned multiple times for his "opposition to the military regime".
Here's the Poetry Foundation on the works of Ko Un: "Ko has published more than 100 books, including translations of his poetry into more than a dozen languages. English translations of his poetry include First Person Sorrowful (2013, translated by Brother Anthony of Taizé and Lee Sang-Wha), This Side of Time (2012, translated by Clare You and Richard Silberg), What?: 108 Zen Poems (2008, translated by Allen Ginsberg), and The Three Way Tavern: Selected Poems (2006, translated by Clare You and Richard Silberg). His 30-volume Maninbo, or Ten Thousand Lives (2005, translated by Brother Anthony of Taizé and Lee Sang-Wha), based on a project he began while in prison, was born of an effort to write a poem for every person he's met."
Don DeLillo was born in New York City on 20 November, 1936. He's currently seventh with odds of 14/1. DeLillo is a playwright, novelist and essayist. He's written on subjects such as television, nuclear war, Cold War, mathematics, economics and global terrorism.
He's one of the most influential American writers of the past few decades. He's received a National Book Award for White Noise, a PEN/Faulkner Award for Mao II and an American Book Award for Underworld.
His sixth and most recent novel Point Omega was published in February of 2010.
08
Javier Marias (Spanish)
Javier Marias is a Spanish novelist, translator, and columnist. His work has been translated into over 40 languages. He's got the eight best odds at 16/1. Marias was born in Madrid Spain on 20 September, 1951. The short story The Life and Death of Marcelino Iturriaga was written when he was just 14 years of age. His first novel, Los dominios del lobo (The Dominions of the Wolf) was written after he ran away to Paris.
09
Ismail Kadare (Albanian)
Ismail Kadare was born on 28 January, 1936 in Gjirokastër, Albania. He's got 20/1 odds of winning. Kadare is a novelist and poet and his work has explored the culture and history of his country. He attended the University of Tirana and then went to Moscow to study at the Gorky Institute of World Literature. When he returned to Albania in 1960, he first worked as a journalist before embarking upon a literary career.
Kadare may have started out with poetry but it was his prose that garnered him worldwide fame. His works have been published in more than 40 countries and have been translated into more than 30 languages. People have compared him to Kafka and Orwell.
10
Joyce Carol Oates (American)
Joyce Carol Oates was born on 16 June, 1938 in Lockport, New York. Oates is a novelist, short story writer, playwright, poet, professor, literary critic and editor. Since 1978 Oates has taught at Princeton University. She won the National Book Award. She has odds of 20/1.
Here's what Biography wrote about her: "Over the decades, Oates has established herself as a highly prolific scribe who has written dozens of books that include novels, shorts story collections, young adult fiction, plays, poetry and essays. Her first published book was the 1963 story collection By the North Gate, followed by her debut novel With Shuddering Fall in 1964."
Other notable works among many include National Book Award winner them (1969), a layered chronicling of urban life that was part of Oates' Wonderland Quartet series, and her 26th novel We Were the Mulvaneys (1996), the story of an unraveling family which became an Oprah Winfrey Book Club selection. The novels The Falls (2004) and The Gravedigger's Daughter (2007) were both New York Times bestsellers, while 2012's Patricide was published as an e-book novella. Oates has also written suspense novels under the pseudonyms Rosamond Smith and Lauren Kelly."
The Nobel tilts heavily toward fiction and since a non-fiction writer Svetlana Alexievich won last year, one can almost rule out a repeat this year. Bob Dylan, the singer and songwriter has 50/1 odds and some say he should win, but he almost certainly won't. Many more men than woman are in people's list for 2016, but we shall see in a couple of days.
Ladbrokes may be the closest we can get to predicting the winner of the Nobel prize in Literature. To find out the winner, you'll just have to wait till 13 October.