Kiss Day 2018: Here are 10 different types of kisses that you should know about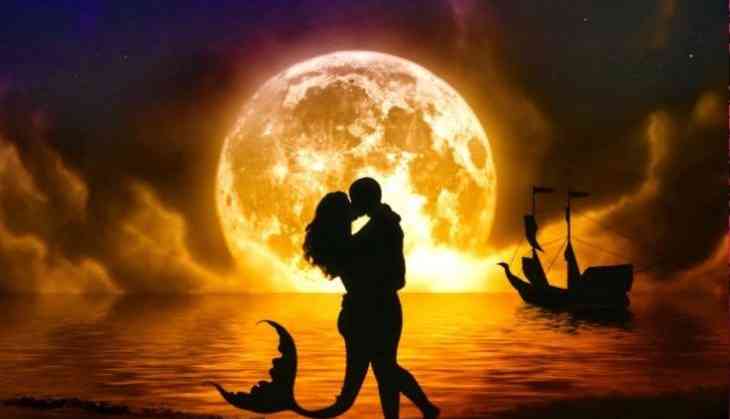 Most of us have dreamt about the special day which is no less than a fairy tale. Valentine's Week most awaited day, kiss day which is close to everyone's heart. A gesture to tell someone how much you love and care for them.
Eskimo Kiss
Most of us remember the famous scene from the movie 3 idiots, where Aamir Khan and Kareena Kapoor Khan tried kissing several times but the nose came in between. Have you ever tried kissing someone the same way? Eskimo kiss is where two noses touch each other before you get intimate. To show your loved ones how much you care and love them, Eskimo kiss is the most appealing gesture.
French Kiss
You must have seen intimate kissing scenes in a lot of movies where two people get impulsive and spur the movement.The French kiss is considered as one of the most intense and passionate forms of kiss mastered between two intimate lovers. Though the kiss involves a lot of tongue movement, one can experience this art without any practice. Don't wait for the perfect moment, experience the roller-coaster ride and 'just go for it'.
Butterfly Kiss
Who doesn't love cuddling? One of the sweetest and tender forms of a kiss where two people come close to each other and their eyelashes touch. A butterfly kiss is mostly experienced by people who are madly in love with each other. Your eyes are almost touching, your partner feels the delicate wings of a butterfly. The butterfly kiss works best when two people are lying down next to each other, give your partner a butterfly kiss on their tender parts to make them comfortable.
Good Morning #Salmanics
😊 😊 😊
🙏 🙏 🙏
HAPPY KISS DAY
To All Of You 😘
Only @BeingSalmanKhan Matters 😎 pic.twitter.com/qwq5TZfPOG

— ❤❤JaanTereNaam271265❤❤ (@Salmancombative) February 13, 2018
Spiderman Kiss
Are you also fanatic about the Spiderman movie? If yes, then you must have seen the famous scene from the movie where May Jane plants a kiss on him. This kiss is no less than an adventure as it involves being upside down to show your loved ones how madly you love them.
Lizard Kiss
Most of you must have experienced an intimate and passionate kiss which involves a swift movement of the tongue. This form of kiss is often referred as lizard kiss. It is usually done is quick strokes and also involves a lot of fun.
Vampire Kiss
The most meticulous way to turn on your partner is to kiss them in the neck region as it is one of the sensitive areas and it also involves biting.
Air Kiss
An air kiss is a ritual or a social gesture which you give a person when you greet them. Sometimes, the air kiss includes touching cheek-to-cheek.
It was supposed to be the most romantic day of the week! #KissDay pic.twitter.com/aSZT54URZX

— taapsee pannu (@taapsee) February 13, 2018
Kiss on Angel
Have you ever been in love madly? If yes, then you must have experienced kiss on forehead, nose, eyes. We refer this form of a kiss as the kiss of the angel which one experiences if are deeply in love with someone. If you wish to express and confess your love to someone, this is the perfect way you can get indulged.
Leave a kiss mark
All of us are mischievous in some or the other way with our partner. To show the world that you are madly in love with your bae, leave a lipstick mark on their neck or cheeks.
Forehead Kiss
A form of kiss which will melt anyone's heart is the forehead kiss. Forehead head usually signifies your respect and love for someone. You can give this kiss to anyone, give a peck on the forehead to your mother, sister, friend or brother to show them how much you care about them.
When crush wishes you 'Kiss Day' boys be like:#kissday pic.twitter.com/m0qmPEdHTL

— Sanskar⚜️ (@isanskar7) February 12, 2018