Kashmir: bringing alive a dead Chinar with resistance art
Sehar Qazi
| Updated on: 10 February 2017, 1:50 IST
As is perhaps bound to happen in a conflict zone, Kashmiris are forever seeking new ways of expressing their hopes, angst, and, most importantly, dissent. Through music, films, writing, social media, the young generation has helped extend the cultural reach of their movement, thus integrating it into the global discourse of resistance.
Now, a group of young artists has found a unique canvas for this purpose: a fallen Chinar tree at Kashmir University.
The campus includes a garden of Chinars, locally known as bouin, which is believed to have been planted by the Mughals and named Bagh-e-Naseem by Emperor Jehangir.
Recently, a dried up Chinar in the garden fell. Over 10 days, students of the university's Music and Fine Arts department transformed it into a 50-ft long piece of art. The tree has been turned into a frame for a collection of images depicting Kashmir's culture and the suffering of its people - of barbed wires, tortured souls, shattered houses, women smoking hookah and bidi.
Across eras and cultures, war and conflict have been the inspiration for some of the greatest art known to man. It is necessary, too, for preserving memory. That's what these young Kashmiris are trying to do.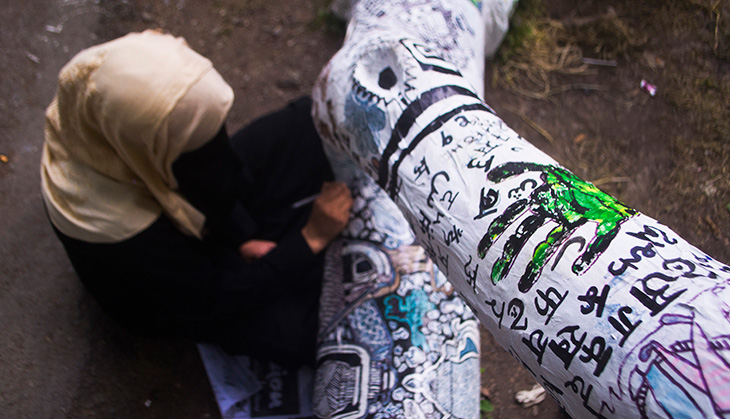 Kashmiri children walk past a Chinar tree depicting paintings of culture and conflict of Kashmir on 10 May 2016 (Syed Shahriyar/NurPhoto via Getty Images)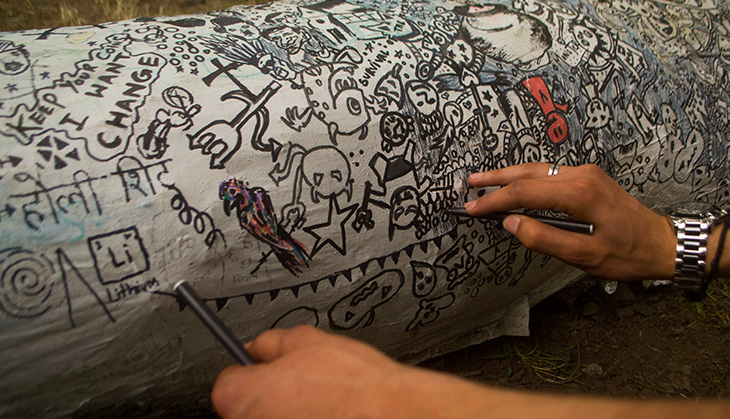 A student artist paints art visuals depicting culture and conflict on A dead fallen Chinar tree in Kashmir University on 10 May, 2016 (Syed Shahriyar/NurPhoto via Getty Images)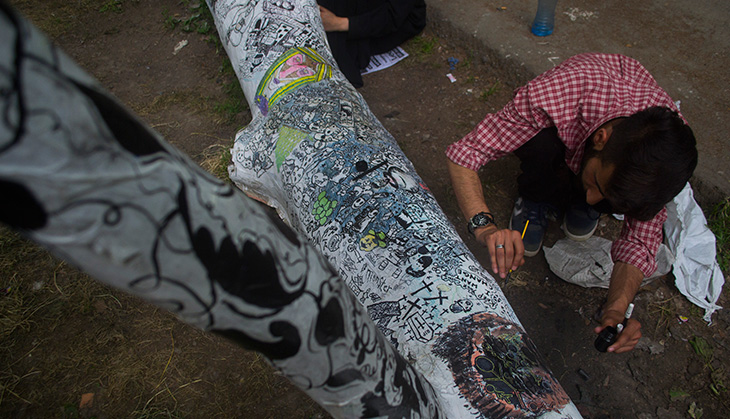 A student artist paints art visuals depicting culture and conflict on A dead fallen Chinar tree in Kashmir University on 10 May, 2016 (Syed Shahriyar/NurPhoto via Getty Images)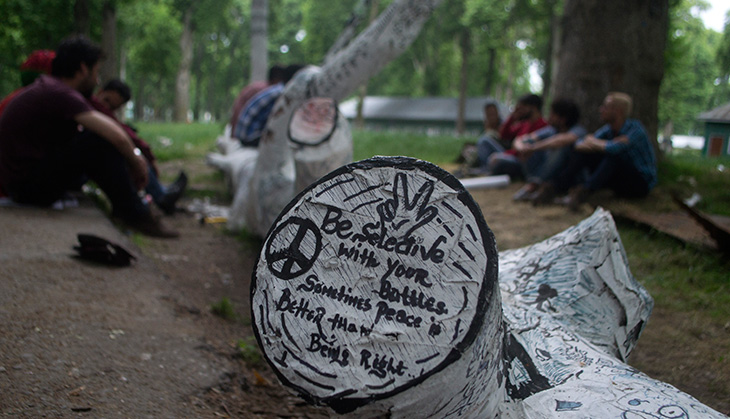 Student artists write quotes on the fallen Chinar with paintings of cuture and conflict of Kashmir (Syed Shahriyar/NurPhoto via Getty Images)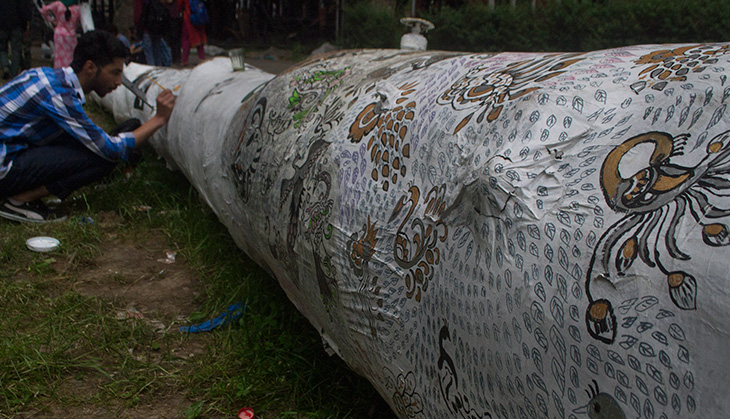 A student artist paints art visuals depicting culture and conflict (Syed Shahriyar/NurPhoto via Getty Images)
Syed Shahriyar/NurPhoto via Getty Images