Karva Chauth 2018 Moon Timing: In this city moon can be seen first; Know at what time moon will be seen in your city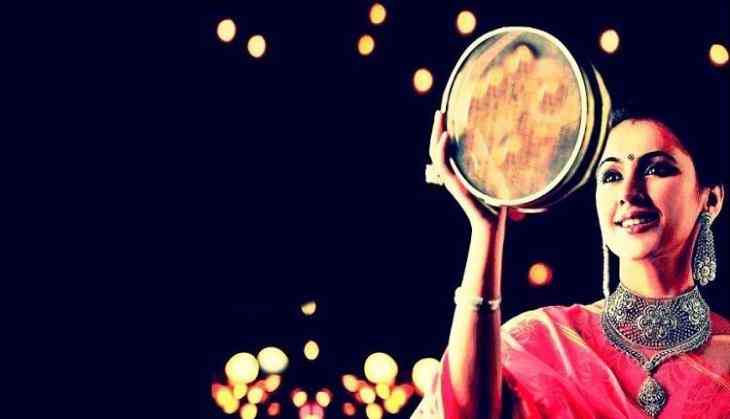 Karwa Chauth is being celebrated on 27th October this year throughout India. During this time all married women do whole day fasting for their husband's long life. In Karva Chauth's fasting, women do not drink even water. Women can neither eat nor drink water until the moon comes out.
This is why women fasting on the Karwa Chauth eve, eagerly wait for the moon to come out after which they break their fast by drinking water from their husband's hand. The Hunger and thirst make its difficult for women to wait and they keep looking in the sky and wait for the moon when to come out.
According to the Indian Meteorological Department, this year, the moon will be first seen in Darjeeling and Kolkata. At the same time, the beginning of Chaturthi dated 27th October will start in the evening at 6:37 am, till 28 October 04:54 am. Apart from this, the timing of the moon will be different in every city.
Here is the time when the moon will come out and end the wait of the women.
Karva Chauth's date and auspicious time
Start of Chaturthi: 27 October 6: 37 pm
4th week ending: 28 October, 4:54 pm
The auspicious time of worship: October 27 evening from 05: 48 pm to 7: 04 pm.
Total duration: 1 hour 16 minutes.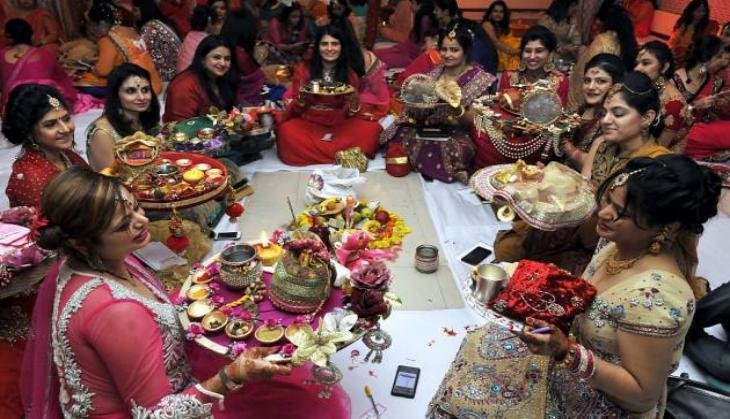 Moon rise timing in India (Karva Chuth 2018 Moon Timing)
Delhi - 07.56
Mumbai - 08.30
Shimla - 07.52
Gurgaon - 07. 56
Faridabad - 07.56
Raipur - 07.51
Patna - 07.29
Ranchi - 07.33
Ambala - 07.55
Amritsar - 8.00
Chandigarh - 07.55
Bathinda - 08.03
Gaya - 07.31
Agra - 08.47
Muzaffarpur - 7.27
Kanpur - 08.38
Lucknow - 08.35
Meerut - 08.44
Gorakhpur - 20.25
Varanasi - 08.30
Bahraich - 08.31
Bareilly - 08.38
Baroda - 08.23
Aligarh - 08.45
Allahabad - 08.34
Dehradun - 07.50
Kolkata - 07.20
Jaipur – 08.05
Ajmer - 08:10
Kota - 08.09
Alwar - 08.02
Bundi - 08.08
Bikaner - 08.13
Bhagalpur - 07.22
Bharatpur - 07.58
Bangalore - 09:14
Ahmedabad - 08:24
Rajkot - 08.33
Surat - 08.27
Bhopal - 08.04
Indore - 08.12
Jabalpur- 08.46
Bhubaneswar - 7.38
Chamba, Himchal - 07.58
Coimbatore - 08.24
Darjeeling - 7.13
Faizabad - 08.30
Hyderabad - 08.09
Jammu and Kashmir - 07.56
Jhansi - 08.47
Also read: Karwa Chauth Puja 2018: Keeping fast for the first time? These steps should not be avoided while practising the fast