Holi Puja Date and Time 2022: 17 or 18? When is Holi? Know Holika Dahan shubh muhurat details
Holi 2022: The festival of Holi is just around the corner and it's time to celebrate one of the most colourful festivals of the year. Ahead of the Holi, there is a famous question that always comes in trend on social media i.e. When is Holi? Many people are confused between the two dates this year – 17 or 18 March 2022.
If you are also the one who is in dilemma then we are going to tell you when is Holi 2022?
Holi is one of the most ancient and popular festivals celebrated across the country.
In India, the celebrations vary from place to place. In Uttar Pradesh, it is celebrated as 'Lath Maar Holi'; in Bengal, it is celebrated as Dol Jatra or Dol Purnima. In some parts of the country, it is referred to as Dhuleti, Dhulandi, Ukuli.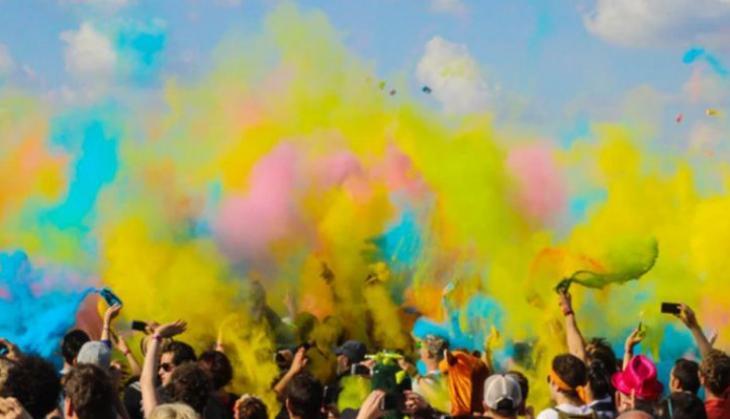 According to the Hindu calendar, the Holi celebration starts on the evening of Purnima that falls in the month of Phalguna. The celebration starts with Choti Holi or Holika Dahan followed by Dhulendi or Holi.
Therefore, this year, Holi will be celebrated on March 18, 2022. To celebrate the festival of colours, it is important to know the exact timings to perform the Holi puja.
Let's have a look at Holi Puja Timings...
Holi 2022 Date and Time: Shubhmuhurat
Holi Date- March 18, 2022
Holika Dahan- March 17, 2022
Purnima Tithi begins - 01:29 PM on March 17, 2022
Purnima Tithi ends - 12:47 PM on March 18, 2022
Bhadra Punchha - 09:06 PM to 10:16 PM
Bhadra Mukha - 10:16 PM to 12:13 AM, Mar 18
Happy Holi to all!