Devotees celebrate Janmashtami across the country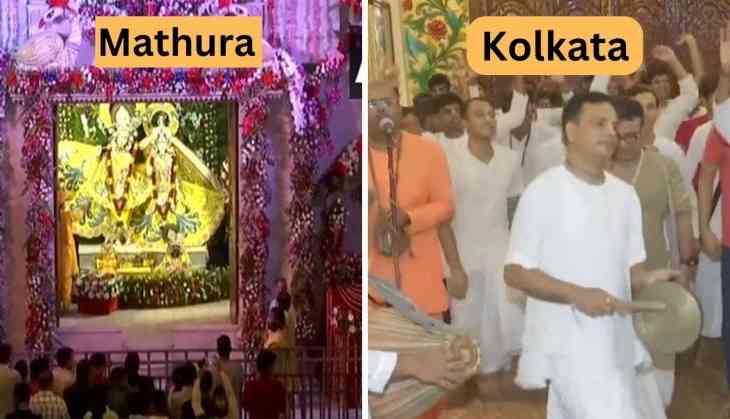 Janmashtami Celebrations in Mathura, Kolkata (ANI)
New Delhi: On the auspicious occasion of Janmashtami, devotees are celebrating the festival of Lord Krishna's birth anniversary, with pomp, fanfare and enthusiasm across the country.
Devotees offered prayers to Krishna Janmabhoomi temple in Mathura, and observed the Mangala aarti on Thursday morning.
ISKCON temple witnessed colourful celebrations in Noida, as the idols of Radha Krishna were decorated with flower petals and leaves, and people flocked to have a glimpse of the morning aarti.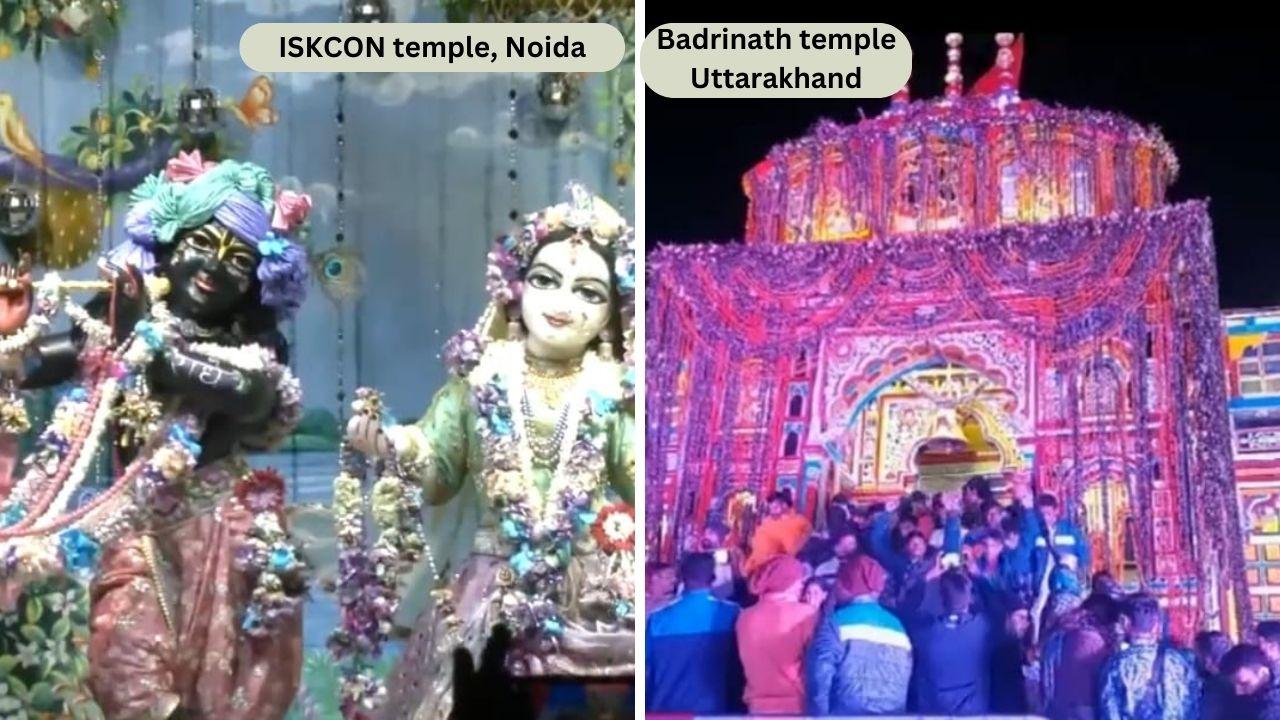 ISKCON temple Noida, Badrinath Temple Uttarakhand (ANI)
Meanwhile, Badrinath temple in Uttarakhand was decked up with lights in extravagant colours, and devotees gathered to offer prayers.
In Dehradun, Uttarakhand CM Pushkar Singh Dhami and his wife Geeta Dhami participated in an event organized on the occasion, at the Police Line.
Devotees of Lord Krishna were seen dancing to the tunes of Bhajans at the ISKCON temple in Kolkata to celebrate the significant day.
Janmashtami is being celebrated on September 6 and 7 across the country. To celebrate the birth of Lord Krishna, devotees observe fast and decorate temples and their homes, with flowers, diyas and lights. As per the Hindu calendar, Lord Krishna, an avatar of Lord Vishnu, was born on the eighth day of the month of Bhadra. The day mostly falls in the months of August or September as per the Western calendar.
(ANI)