Beyond the Clouds review: A lingering tale of human shortcomings and redemption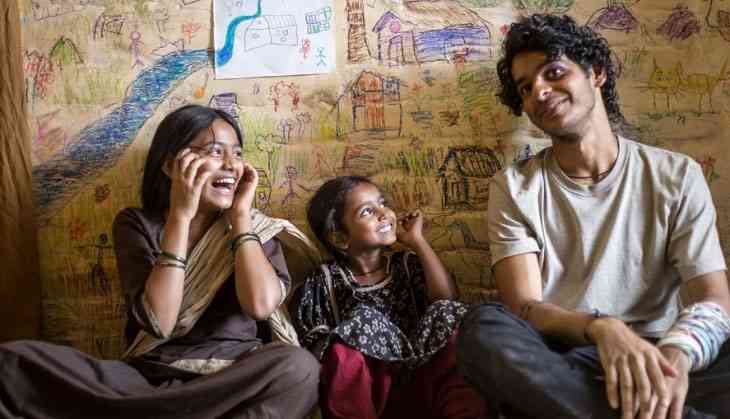 India and Iran share a long civilisational link, often influencing each other's culture. A centuries-rich exchange in arts, architecture, literature and language unsurprisingly extended into the modern era as the Orient happily adopted cinema almost as soon as the Lumieres made pictures move.
After all, the father of Indian talkie film (Alam Ara, 1931), Ardeshir Irani, also gave Persian its first film with sound – Dokhtar-e-Lor. So when a notable name like Majid Majidi decides to shoot Mumbai, where Irani lived, worked and died, somewhere, a bond is strengthened. This bond is called Beyond the Clouds.
On the face of it, it is the tale of a brother and sister (Aamir and Taara) who live minimal lives in Maximum City. Minimal, disjointed lives. But those two lives soon turn into a pastiche of lives as Majidi deftly sets characters up against each other, by each other and because of each other in his story.
These beings come with their own set of natural emotions: love, lust, desire, ambition, hatred; with and without moral compasses. Their emotions form a cityscape gently framed by veteran Anil Mehta, which starts by gazing up towards a billboard-covered sky, falls to a mucky quagmire and redeems with hands reaching out to falling rain.
Eventually, Beyond the Clouds becomes about redemption, about how frail humans find strength and courage to move on and help others to do so. Majidi uses them like threads to weave a pattern that is universal, unhindered by geography – Beyond the Clouds could have been in Chennai as much it did in Mumbai. Or in Karachi, or Rio de Janeiro, or Rome.
What Mehta does is place his camera in a way that the narrative doesn't throw the city out of the frame; at the same time his frames do not lose the universality of the narrative and helps Majidi weave his story. This balance would't have been possible without Mehran Kashani's deft screenwriting and Hassan Hassandoost's unobstrusive editing.
Ishaan Khatter, half-brother of star Shahid Kapoor, who plays Aamir has been a child artist. He is lucky to have opened his mature innings with this movie and has worked hard enough in the film that shows he is aware of his good fortune. He shows a lot of promise, reminiscent of Imaad Shah from a decade ago. One wishes he keeps at it and doesn't repeat Shah's vanishing act.
Malavika Mohanan must have been even more conscious, what with seasoned actors like Deepika Padukone and Kangna Ranaut reportedly having been considered for playing Taara – no surprise considering the age difference needed to be portrayed between the two protagonists.
Mohanan has already achieved success with Malayalam movies like Pattam Pole (2013) and has even worked with veterans like Mohanlal but Beyond the Clouds was a different challenge and it can be fairly said she stepped up to meet it. At times, though, the part made me wish it was Nandita Das; but then those are wishes.
Renowned filmmaker Gautam Ghose pulls off the crucial Akshi really well. Ghose is no stranger in front of the camera, having debuted with Grihajuddha (1982) by auteur Buddhadeb Dasgupta. Of late, he has displayed his credentials with Srijit Mukherjee's Baishe Shrabon (2011) and Chotushkone (2014). So, smart choice by Majidi.
Tannishtha Chatterjee shines in a bit role – well, when does she not. Seriously, why can't she get meatier parts? Ditto for Heeba Shah (there, you have another Iran connect).
The casting is good. Special mention: the actor who plays Aamir's friend and Dhani Swara, who plays Akshi's elder daughter.
The real surprise, however, is three-times National Award winner Sharada, who turns in a delectably nuanced performance as Akshi's mother – the Paati (granny) of the film. May we see more of her.
If there is one let-down, it's the Hindi dialogues, something that Majidi couldn't conttrol. Vishal Bhardwaj has always had a leaning towards dramatising things – what worked well in his Shakespearean scheme, does not this time. At times, they felt like hindrances for some of the main actors, especially those whose mother tongue is not Hindi. AR Rahman's score is decent, not great.
But cinema is not just about a story, and Majidi doesn't depend on characters alone. He uses the city, its symbols and turns everyday things into tropes – curtains that become screens, linen that screens violence, walls that keeps memories etched, pigeons who make your home theirs … they create a resonance throughout the movie. That's what holds Beyond the Clouds together and stays with you beyond the theatre.