2017's best books: Arundhati Roy is back; Rishi Kapoor & KJo tell all in memoir
If this were a list of films to look forward to in 2017, many of us would have been jumping up and down with excitement. Since it isn't, there will be fewer of us jumping - but we have ample reason to.
Reason no. 1: The god of small things has decided to smile upon us bookworms in 2017. Arundhati Roy is writing a book. After twenty years. It's called The Ministry of Utmost Happiness - to be published by Penguin Random House in June.
Roy signed the deal last October. "I am glad to report that the mad souls (even the wicked ones) in The Ministry of Utmost Happiness have found a way into the world, and that I have found my publishers," her publishers quoted her as saying.
Reason no. 2: Hot favourites from Pakistan - Nadeem Aslam, Mohsin Hamid and Kamila Shamsie - will be publishing a novel each this year.
Aslam's The Golden Legend, set in contemporary Pakistan, is about a community consumed by religious intolerance. "Aslam reflects on Pakistan's past and present in a single mirror - a story of corruption, resilience, and the hope that only love and the human spirit can offer," say his publishers Penguin.
Mohsin Hamid of The Reluctant Fundamentalist fame will tell a love story for modern times In Exit West (Penguin). "How should we respond to the refugee crisis? And what do we want our future to look like?"
Kamila Shamsie's Home Fire will be published by Bloomsbury.
Besides, Anuja Chauhan is ready with what we are assuming is another bestseller. This one's called Baaz - a passionate tale of love and war set in 1971.
Reason no. 3: That son of a famous father and the father of a famous son - Rishi Kapoor's tell-all memoir is just over a week away from its launch. It's called Khullam Khulla: Rishi Kapoor Uncensored.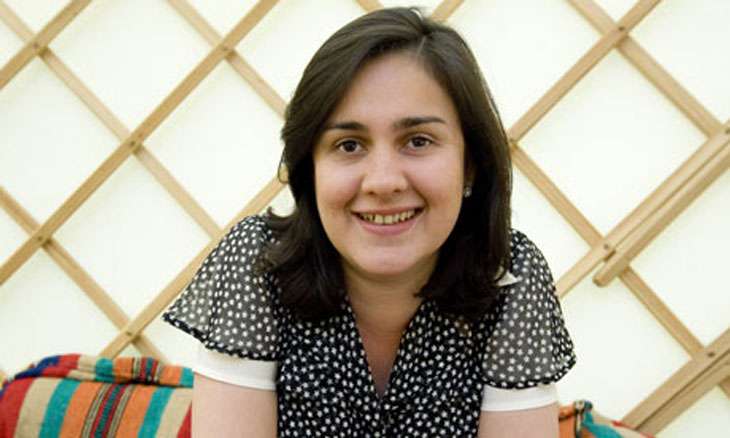 Kamila Shamsie (File Photo)
It's raining memoirs
As always, this year too, we will have to deal with an overdose of the Devdutt Pattanaiks and the Shiv Kheras - but there are some promising writers we can't wait to read. Thank god for that.
Omar Abdullah - the former chief minister of Jammu and Kashmir - is one. Omar's book is a part memoir, part history and part analysis of the various problems that have beset Jammu and Kashmir in the decades since independence. It's called My Kashmir.
Karan Johar is ready with his memoir -- An Unsuitable Boy -- which has been a long time coming. KJo opens up like never before, about his life and the business of Bollywood. The book has been co-written by Poonam Saxena.
Actor Nawazuddin Siddiqui is ready to unveil his memoir Nawaznama: A Memoir, Nandita Das' Walk With Me does sound like her story from the title, and Lisa Ray is working on her still-untitled memoir.
Quintessentially Indian
Shashi Tharoor is a prolific writer. He flew off to Bhutan, cut himself off from the world for 12 days and wrote a large part of An Era of Darkness: The British Empire in India, released a couple of months ago.
He is working on his next Indians: A Portrait of a People - which sounds like a promising read because he is going to raise several pertinent questions, such as:
- If we pride ourselves on being the inheritors of a culture that is several millennia old why are we so uncultured in our public behaviour?
- If the supreme deity the majority of our people worship is Devi, why do Indian men treat women so badly?
- For a country that moves on Indian Standard Time, where nobody is ever punctual, why are we always in such a hurry, jumping queues, red lights and so on?
- For a country that invented non-violence, why are we so violent towards one another?
- If we are so proud of our role in cutting-edge technology why are we so reliant on astrologers?
- For a country that is so prudish about sex, how do we reproduce so much?
But Tharoor isn't the only one trying to decode India and Indians. Social anthropologist Veena Das will also try and crack the great riddle - what does it mean to be Indian - in her book titled, what else, What It Means to be Indian.
Paul Zacharia will be doing much the same at the micro-level to understand the Malayalis. His book The Malayalis: A Portrait of a Community will look at the way Malayalis conduct their struggle for a place under the Indian sun.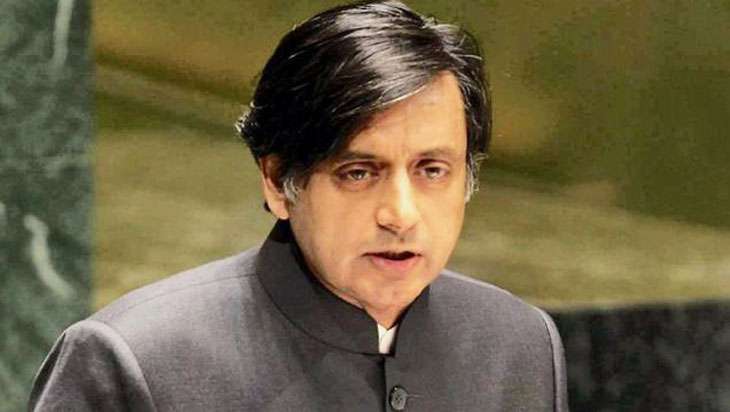 Shashi Tharoor (PTI)
The Partition Pangs
India turns 70 this year but the pangs of Partition refuse to die down.
Salman Rashid writes A Time of Madness: A Memoir of Partition to document his family's journey from Jalandhar to Pakistan.
Rashid crossed over to India in 2008 to see his village and uncover the truth about the horror of 1947. A Time of Madness is his story of unspeakable brutality, but it is also a testament to the uniquely human traits of forgiveness, redemption and the resilience of the human spirit, say his publicists.
Reena Nanda documents her family's journey from Quetta to Delhi.
Gender & Erotica
The powerful tales of women from time immemorial always make for interesting reading. Adding to the ever growing body of literature on the gender and sex dynamics is Heroines: Powerful Indian Women of Myth and History by Ira Mukhoty.
Mukhoty profiles timeless heroines - Draupadi, Radha, Ambapali, Raziya Sultan, Meerabai, Jahanara, Laxmibai and Hazrat Mahal.
Then there's Meena Kandasamy's When I Hit You - a portrait of the young woman as a wife - said to be a harrowing novel of an abusive marriage.
Seduced by politics and poetry, the unnamed narrator marries a leftwing college teacher, but what for her is a contract of love is for him a contract of ownership. When she attempts to push back, he resolves to break her resistance with violence and rape.
Battling Injustice: The Stories of 16 Women Nobel Peace Laureates is another book to eagerly look forward to.
Amrita Narayanan takes erotica to another level with her anthology The Parrots of Desire: 3,000 years of Indian Erotica.
Among other notables are Sanjay Suri writing about Sex in a Socialist Era and Lalita Iyer on dating, relationships, money, sex, home, marriage, motherhood, divorce, friendship, body image, style in The Whole Shebang: Stick Bits of Being a Woman.
Interesting titles to look out for by Speaking Tiger are Red Light Dispatches: Survivor Stories from Indian Brothels and Ring of Truth and Other Myths of Sex and Jewellery.
The most promising of all is sure to be The Short Life and Tragic Death of Qandeel Baloch by Sanam Maher. Social media sensation Qandeel became a victim of honour killing when she was strangled in her family home in Pakistan by her brother.
The Elite Club
Remember Perumal Murugan? The man who announced his death as a writer towards the end of 2015? His Seasons of the Palm - the story of a young untouchable farmhand and his painful growth into self-knowledge - will be released this year.
Amit Chaudhuri's Friend of My Youth - a beautiful commemoration of Bombay and an unusual friendship - is a novel to look forward to. Jeet Thayil's The book of Chocolate Saints tells the story of Newton Francis Xavier, blocked poet, serial seducer of young women, reformed alcoholic (but only just), philosopher, recluse, allround wild man and India's greatest living painter.
And The Lovers by Amitava Kumar is a story of a man in search of a love story. Age of Anger: A History of the Present by Pankaj Mishra is sure to be on the must-read list of any book lover.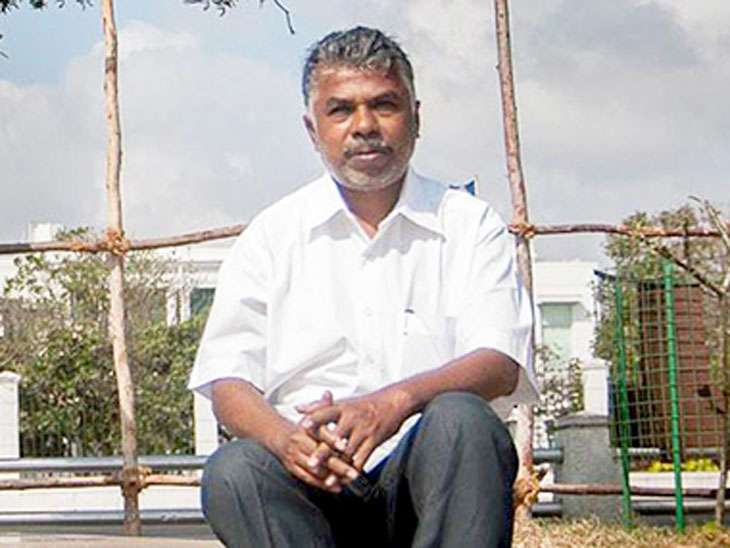 Perumal Murugan (Facebook)
Ayodhya, Ayodhya
6 December, 2017, marks the 25th anniversary of the demolition of the Babri Masjid. There's going to be plenty of writing on that. We know of two books, so far.
Ayodhya: The Definitive Biography by Valay Singh and Dateline Ayodhya by Venkatish Ramakrishnan.
Then there are the usual suspects - the Devdutt Pattanaiks and the Ruskin Bonds, and the Taslima Nasrins.
And the many translations of Gulzar's poetry - no matter how much we love him and his poetry, it is supremely difficult to remember the titles.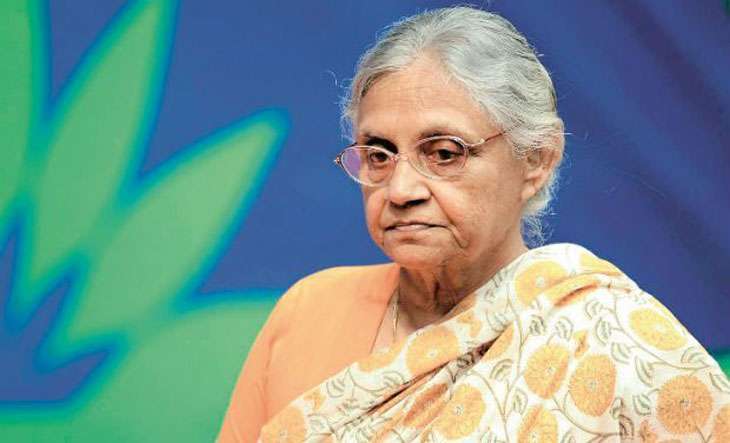 Sheila Dikshit (PTI)
Promising Titles
Zelaldinus: A Masque by Irwin Allan Sealy
Chota Shakeel by Hussain Zaidi
Mr and Mrs Jinnah: The marriage that shook India by Sheela Reddy
Private Delhi by Ashwin Sanghi and James Patterson
Political Corruption in India: How should it be combated? by N Ram
Indelible India: A Golden Treasury of Journalism edited by MJ Akbar
Delhi: Power, Politics, Destiny by Sheila Dikshit
A Life in Politics: A Memoir by Jayanthi Natarajan .
Love in the time of Affluenza by Sunali Shroff
Books on My Mind
The real surprise for me is The Book of Indian Dogs by S Theodore Baskaran - the first comprehensive book on Indian dog breeds in more than fifty years - that should have been written long, long ago.
This apart, two books I'm really looking forward to read to tide over the existential crisis of my life, are - Maidless in Mumbai by Payal Kapadia - a funny, irreverent, tongue-in- cheek look at the maid-memsahib relationship on the cusp of social change - and Maid in India: Stories of Opportunity and Inequality Inside our Homes by Tripti Lahiri.
If these don't help, then I am going to switch to reading books on spirituality. There are plenty on offer - Sri Sri Ravi Shankar's Serene Dynamism, Baba Ramdev's autobiography, and Sumana Roy's How I Became a Tree.