Yogi's 4.28 cr UP Budget 2018-19 is 11.4 percent higher than last fiscal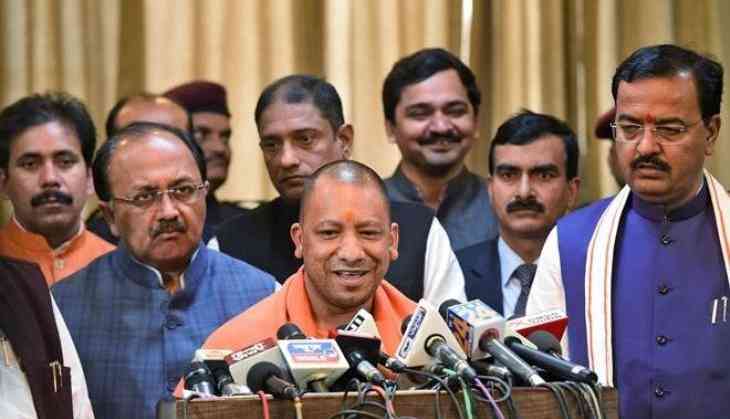 On Friday, the Uttar Pradesh government in its second annual budget presented Rs 4,28,384.52 crore budget for 2018-19 and the amount is 11.4 percent higher than the last year.
State Finance Minister Rajesh Agarwal said in the assembly, " The state BJP government allocated Rs 3.84 lakh crore last year, the funds this year has been increased with new schemes worth Rs 14,341.89 crore.
Agarwal told that budget has allocated Rs 650 crore for Bundelkhand expressway project, Rs 550 crore Gorkahpur link expressway project. The government has also allocated Rs 1,000 crore for Purvanchal expressway, Rs 500 crore Agra-Lucknow expressway.
A fund of Rs 250 crore has been created and for the e-office system, the government has allotted Rs 30 crore budget for all government offices.
To strengthen the education department, Rs 18,167 crore for Sarv Siksha Abhiyan, for providing free books and uniforms for all students of class 1-8th, Rs 76 crore and Rs 40 crore has been allocated.
#UPBudget2018 Basic Education: An amount of Rs. 18167 crore proposed for 'Sarva Siksha Abhiyan'. For free distribution of textbooks and uniforms to all children from class 1st to 8th, provision of Rs. 76 crore and Rs. 40 crore respectively @htTweets @HTUttarPradesh

— Rajeev Mullick (@rmulko) February 16, 2018
To focus on students health, Rs 167 crore for providing fruits to all the students while Rs 2,048 crore for a mid-day meal. To strengthen other facilities in the education department, Rs 500 crore for potable water, boundary walls of the school and furniture.
To promote pilgrimage the government has allocated Rs 1,500 crore for Kumbh Mela-2019 in Allahabad and Rs 29,883 crore for power sector schemes has been allocated.
To operate the Deen Dayal Upadhyay government model schools, the government has allotted Rs 26 crore and Rs 480 crore for improving the secondary education.
Yogi Adityanath government described the budget as progress-oriented and it will also focus on the development of the state. The ministers also told that Uttar Pradesh will come in the category of most developed state in the country.