Tech Mahindra brings AT&T's FlexWare solution to its clientele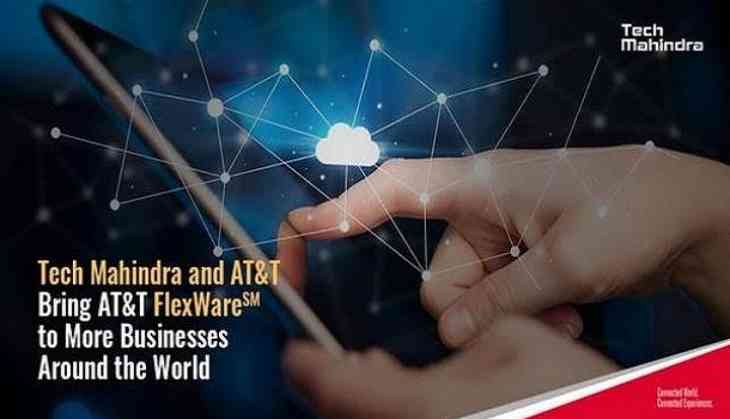 In a move to further strengthen its relationship with AT&T, Tech Mahindra, a digital transformation, consulting and business re-engineering company introduced the former's FlexWare solution to its global clients.
Tech Mahindra intends to combine AT&T FlexWare with its system integration and services portfolio and offer the solutions to its global clientele who are undergoing a digital transformation.
"AT&T FlexWare is a state-of-the-art product which we believe delivers significant value to enterprise customers in their network transformation journey," said Ashish Julka, Senior Vice President, Tech Mahindra.
"AT&T FlexWare enables intelligence at the edge that will help businesses analyze, protect and refine their networks. And it's adaptable. You can easily revise for future changes and incorporate new technologies to stay ahead," added Roman Pacewicz, chief product officer, AT&T Business.
On a related note, AT&T FlexWare is a transformative, global network infrastructure solution. It reduces hardware requirements and streamlines operations so companies become more agile and responsive to their IT and business needs.
The platform makes it easy to set up and manage virtual network functions (VNFs) on a single device reducing dependence on physical network appliances. This helps businesses become agiler and save costs.
AT&T FlexWare is available in more than 200 countries and territories.
-ANI