Self-driving Uber vehicle killed a pedestrian in Arizona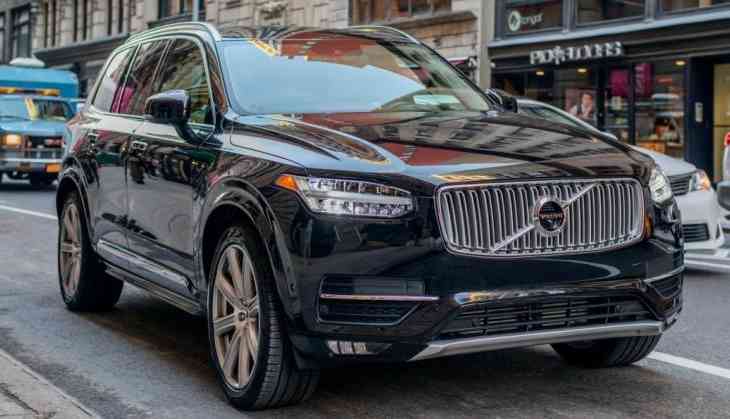 A self-driving Volvo XC90 SUV operated by Uber was a fully autonomous test vehicle with a human safety driver caused death. The autonomous SUV had no passengers inside, it crashed Elanie Herzberg, 49-year-old woman. She was on a bicycle outside the lanes of a crosswalk, police said. She died at a hopital.

Uber has suspended all the test vehicles and autos in the Phoenix area, Pittsburgh, San Francisco and Toronto. The testing was going on from months to check the cars that operates on their own.

Several states in America are tied up with auto and tech companies to test their self-driving cars on the road. Recently, Ford's autonomous cars were delivering Pizza in Miami. Uber and other companies decided to test their cars in the state of Arizona. This incident is believed to be first death accident by an autonomous and self-driving technology.
Also Read: Former French President, Nicolas Sarkozy investigated for the first time over campaign funding

Uber CEO Dara Khosrowshahi expressed condolences on his Twitter account and said the company is working with local law enforcement on the investigation. Uber's spokeswoman further added, "Our hearts go out to the victim's family, we are fully cooperating with local authorities in their investigation of this incident."

This incident has highlighted that there is a need to keep a check on autonomous test vehicles and technology is still in a experimental stage and government should take strict measures to prevent such accidents.

This incident has crashed companies market and state authorities have decided to rollout the autonomous cars on public roads. A report on the The New York Times says that many states in the US, like Arizona have taken a lenient approach to regulate plying of driverless cars.

National Transportation Safety Board (NTSB) has sent a team to the site where the incident took place to further investigate the horrific collision of fully autonomous test vehicle that crushed a woman to death. The self-driving Volvo XC90 SUV was part of Uber's self-driving fleet of vehicles. The investigation will look at the vehicle's functions such as how does it interacts with environment, people on the road, etc.


Also Read: Saudi Prince Salman arrives in US on a three-day state visit