Nigeria at 89%. Kenya at 25.3%. What are the benefits of overstating GDP numbers?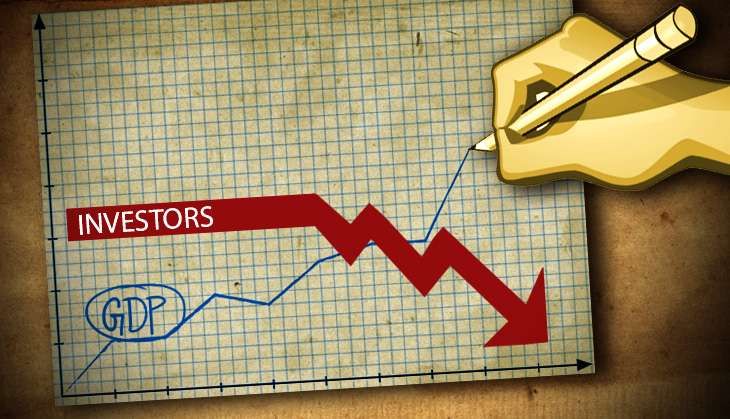 Do gross domestic product (GDP) growth rates matter at all? Some say India overstated GDP growth; China has been doing that so for years.
In Africa, Nigeria stunned everyone in 2014, increasing the size of its economy by 89% and taking the title of the largest African economy ahead of South Africa.
Kenya, too, reported a 25.3 % increase for the same year, changing the base year for calculation.
The situation forces one to think whether upward revision of GDP data is of any help? Can overstated data fool investors?
One cannot blame various countries for revising their GDP numbers upwards. This, because, the United Nations Statistical Commission (UNSC) recommends countries re-base their GDP every five years to minimize huge fluctuations that may result from using very old base years.
However, this is also a fact that in the process of revising the base years for calculating the size of their economies, countries often introduce new methods that ultimately increase their size of their economy more than what they are worth.
Overstated growth rates
For example, in 2015, when India changed its base year for calculation of GDP to 2011-12 from the previous base year of 2004-05, the estimated GDP growth rate for 2013-14 went up to 6.9% compared with 4.7% as per the old series.
Based on the new series, India has posted a growth rate of 7.6% in 2015-16. However, economists as well as other economies, are finding it difficult to digest these numbers.
The US state department released a report in the first week of July and said, "Ostensibly , India is one of the fastest growing countries in the world, but this depressed investor sentiment suggests the approximately 7.5 per cent growth rate may be overstated".
Growth rates questioned
Long before the US state department could muster courage to question India's growth data, many Indian economists as well as financial observers had openly challenged the incumbent NDA government to come clean on the micro numbers based on which it claimed that India, grew by 7.6% in 2015-16.
R Nagaraj, a Professor of Economics at the Indira Gandhi Institute of Development Research, Mumbai, has been constantly raising doubts over the authenticity of corporate data to arrive at the manufacturing growth in the country.
With his analysis, Nagaraj has proved that the macro and the micro indicators of manufacturing growth are not in tandem.
The fourth quarter data for FY16, suggested that Indian GDP grew by 7.9%. However, this growth was based on a sharp rise in the item called "discrepancies". These discrepancies, amount to Rs 1.43 lakh crore in the March quarter of FY16, as compared to Rs 29,933 crore in the corresponding period of previous year.
This growth in 'discrepancies' year-on-year was to the tune of Rs.1.13 lakh crore. This was just 14,000 crore less than than the growth of Rs 1.27 lakh crore in private final consumption expenditure.
Why are countries revising their GDP numbers?
Due to tepid growth in the global economy, there is intense competition among nations to attract investments. This is forcing countries to post higher growth rates in order to fool investors. But have they actually been fooled?
Let's take the case of Nigeria. The country that increased its GDP by 89% overnight in 2014.
According to a report released by the Global Investment Trends Monitor of United Nations Conference on Trade and Development (UNCTAD), Nigeria registered a 27% decline in FDI inflows to an estimated $3.4 billion in 2015.
Nigeria, a country known for its oil assest, has recently suffered from the decline in crude oil prices. Global investors have shied away from investing in the African nation. Whether the country is the largest economy in Africa, as per the new criteria, hardly matters.
But in the case of India, it has been the opposite. Based on its projections of the size of the economy, foreign investors have poured in huge amounts of money into the country. India received the highest amount of FDI in 2015.
According to fDi Intelligence, a division of The Financial Times Ltd, India was the highest ranked country by capital investment in 2015, with $63 billion-worth of FDI projects announced.
Global investors scrutiny
So can India escape the scrutiny of global investors despite many agencies raising doubts on its growth data?
The global experience says that this may not be possible.
In 2015, a major reason for India becoming a favourite destination for global FDI inflows, was the backing by the International Monetary Fund (IMF). Chirstian Lagarde, the head of IMF, called India a bright spot among global economies.
However, now that the US state department has questioned India's growth data it may have an impact on the way US based investors look at Indian GDP numbers. In turn, this may affect investments in India.
In the long run, the world should adopt a standard way of calculating GDP numbers. That should serve as a guide for global investors. Until, then, there remains no single way of judging a country's real growth rate. Investors all over the world have to rely on their personal understanding of growth prospects in a particular country to take a call on their investments.