Mamata's China visit: Besides investment, collaboration in education is on top of her agenda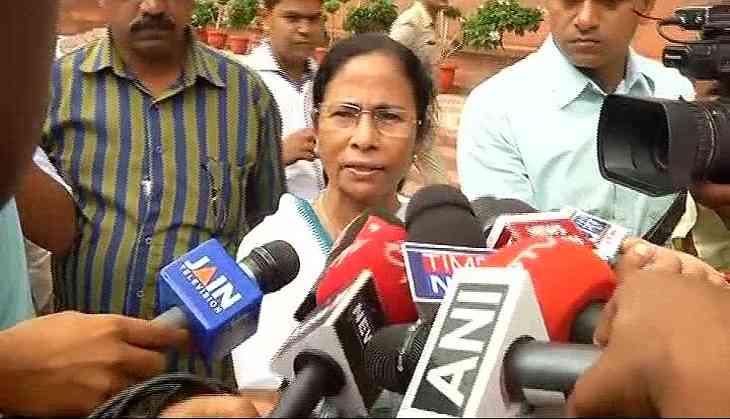 West Bengal Chief Minister Mamata Banerjee is going on a nine-day tour to China, beginning 22 June. Apart from wooing investors, she would also be meeting a delegation of educationists exploring the possibilities of tie-ups.
Banerjee's delegation of 53 people included business leaders, members of chambers of commerce and Vice Chancellors of two reputed Universities: Presidency University and Jadavpur University.
Ma Zhanwu, Chinese consul general in Kolkata said "Chief Minister Mamata Banerjee along with her delegation of VCs is going to interact with a few educationists in China and exchange their views, apart from convening a meeting with top industrialists.There will also be a meeting with various representatives of different academic institutions of China."
Officials in the state secretariat said that Banerjee is going to meet with education experts of three cities: Beijing, Shanghai and Unan and will discuss on how to increase opportunities for the students of both Bengal and China. A month ago, the Chinese consulate in Kolkata had organised an education fair for academic exchange between students of China and Bengal.
A senior official of the state government said "Banerjee will also meet with the Mayor of Hunan province of China and will also discuss possible ways on how they can help Bengal in improving urban infrastructure" .
It must be mentioned that for the past few years, a large number of business delegations from China have been coming to Bengal to look for investment opportunities.
Significantly, Prime Minister Narendra Modi is scheduled to visit China for two days, just before Banerjee's trip. The Chinese ambassador to India Luo Zhauhui had met Banerjee in March in Kolkata to discuss the possibilities of increasing investment in the field of micro and small scale industries and agriculture.