Lok Sabha Election Results 2019: Sensex crosses 40,000 pts as NDA looks all set to form govt again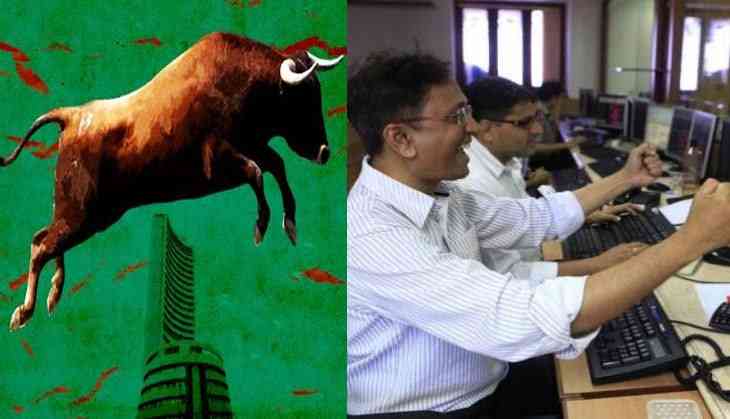 A historical moment for stock markets as for the first time in the history Sensex and Nifty crossed all-time high as early trends shows a landslide victory for Prime Minister Narendra Modi-led National Democratic Alliance (NDA).
According to reports, Sensex and Nifty touches new highs of 40,000 and 12,000 respective, for the first time ever in the morning trade on Thursday.
"Nifty is looking strong going ahead and in the near term, it can go up to 12,200. On the downside support for the index lies at 11,800," Sumeet Bagadia, the associate director said.
At 10:00 am, the BSE S & P Sensex was up 710 points at 39,821 while the Nifty 50 gained 208 points to 11,946. At the National Stock Exchange, all sectoral indices were in the positive zone.
Shares of Adani Group and Anil Dhirubhai Ambani Group companies were trading higher.
Adani Group Companies
Adani Enterprises + 8.36%
Adani Ports and SEZ + 3.93%
Adani Power + 4.17%
Adani Gas + 7.03%
Adani Transmission + 3.80%
Reliance Group Companies
Reliance Infrastructure + 1.15%
Reliance Power + 5.01%
Reliance Capital + 3.86%
Reliance Communications + 4.83%
Reliance Home Finance + 5.28%
"Trends suggest a confirmation of the exit poll results, which has been taken positively by the market. Though the current index level already captures this outcome, any further trend in creating a more stable government will be considered positive by the market. Once the new government gets sworn in the focus needs to shift to arrest the recent slowdown in consumption and improve investment climate so that the GDP growth rate is sustained above 7.5 per cent", said Abhimanyu Sofat, head of research at IIFL Securities.
Also read: Lok Sabha Election Results 2019: PM Modi leads from Varanasi with big margin; Ajay Rai and Shalini Yadav behind