How to get rid of an annoying rival: Flipkart, Ola and anti-trust activities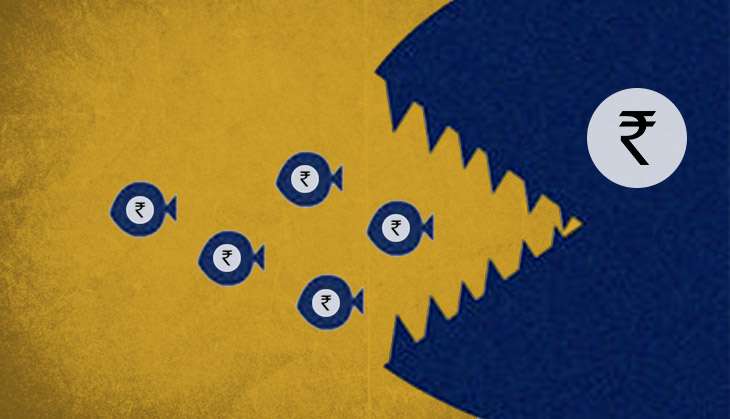 There are many ways of killing competition in a free market. Some companies do it by offering predatory pricing to kill the smaller companies, others do it by acquiring them, and then there are few that do it by acquiring smaller companies only to shut them down.
In India, e-commerce and tech startups are showing signs of practising a lot of these tactics to abuse their dominant position in the market.
Also read - Waning stock: is Flipkart losing its e-commerce duel with Amazon?
Edging out the competition
For example, one just needs to look towards how taxi-aggregator Ola decided to shut TaxiForSure (TFS) 18 months after acquiring the company. Ola had acquired TFS for $200 million. In the organised taxi market, there were half a dozen players of which Ola and Uber had the highest market share. But now that TFS has sent out its last taxi, the only serious competition that remains in the market for Ola is Uber.
There are numerous other examples over the past few years where bigger companies have acquired smaller companies in the startup sector only to shut them down within a few months.
In February 2012, Flipkart acquired electronics retailer Letsbuy and shut it down three months later.
In the online fashion business, Flipkart acquired two big brands - Myntra and Jabong - and now owns the 60-70% market share. This monopoly of the market means that smaller players will soon find it difficult to compete with such a large entity and will either be forced to shut shop or sell out to Flipkart itself.
The rumour mill also recently churned out the news that Snapdeal, funded by Softbank Kalaari Capital and Nexus Venture Partners, is looking to merge with either Flipkart or Amazon.
If that deal takes place, the two dominant companies will control the entire e-commerce sector in India - an easy feat considering they have the undue advantage of deciding the price and getting funds from investors.
Where the government stands
KK Sharma, Chairman KK Sharma Law offices and Former DG Competition Commission of India, says, "There is an antitrust law in India, known as Competition Act, 2002 ('Act'), that can question any mergers or acquisitions which lead to appreciable adverse effect on competition ('AAEC'). The Competition Commission of India (CCI) has a complete architecture under the Act to reach the conclusion if any merger or acquisition is likely to lead to AAEC."
Sharma adds that the "CCI has enough powers to initiate suo motu probe into such mergers or acquisitions if it is of the 'prima facie' opinion that the particular merger or acquisition is either causing or is likely to cause an AAEC".
Ola is already facing such a probe for alleged predatory pricing in the Bengaluru taxi market.
In its order issued on 24 April 2016, the CCI had said, "It is observed from the material placed on record that the opposite party is spending more money on discounts and incentives [apart from the variable costs it may be incurring] on customers and drivers compared to the revenue it earning".
The probe was initiated after a complaint filed by Chennai-based Fast Track Call Cab Pvt Ltd against ANI Technologies Pvt Ltd, which provides radio taxi services under Ola brand.
This means that so far the CCI has not initiated any sou motu probe against tech startups. That's exactly why the practice of bigger companies acquiring smaller companies and shutting them down has not been questioned thus far.
The need of the hour
A Delhi based anti-trust lawyer requesting anonymity says, "It is quite possible the e-commerce companies are indulging in anti-trust practices by acquiring smaller companies to abuse their dominant position in the market, but CCI has so far approved all those mergers. CCI usually does not initiate a sou motu probe into any deal because of shortage of staff that it suffers. However, there is a need for the CCI to look at all the merger and acquisition activities in the e-commerce sector with utmost alacrity".
According to a report by the Confederation of Indian Industry: "The e-commerce industry is expected to form the largest part of the Indian internet market with a value of approximately $100 Billion by 2020."
But this will only be possible if the government ensures fair competition in the market between smaller and larger players. Otherwise, those with first mover advantage will gulp down smaller players, limiting the cutting edge innovation that has triggered growth in these sectors so far.
More in Catch - Govt allows 100% FDI in e-commerce: understanding key concepts related to FDI
Is Flipkart flouting e-commerce FDI norms?