Festive cheer: Despite industrial production decline, consumer demand is looking up
Catch Team
| Updated on: 11 October 2016, 20:38 IST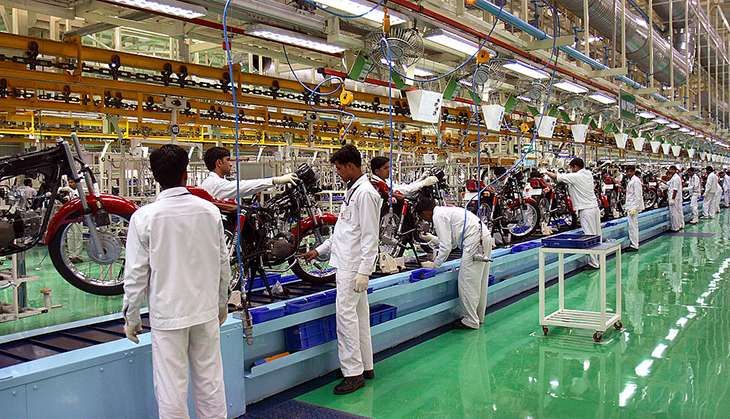 How is the Indian economy faring currently? Going by the latest Index for Industrial Production figures, it would be difficult to believe that there's any uptick in consumption. The IIP for August shrank 0.7% as manufacturing and mining continued to post disappoint growth.
As per data released by the government, mining and manufacturing sectors shrank by 5.6% and 0.3% respectively, while electricity output grew by just 0.1%
Also Read: Govt says no more e-retail discounts. Can Flipkart, Amazon & Co. survive?
However, there are indicators in the overall economic activity that paint a different picture than the one presented by these figures. For one, as per data gathered by the newspaper Business Standard, passenger vehicle sales grew 17.8% year-on-year in the second quarter of the current fiscal, while airlines reported a robust 23% growth in passenger traffic between April and August, which translates to 20% year-on-year growth in the calendar year 2016.
As examples of growing consumption demand, the newspaper pointed out that fast food giants Pizza Hut and KFC both reported robust same-store sales growth in the quarter ending September after 11 straight quarters of decline.
One could question this data if it reflected sales for only the duration of the ongoing festive season, which usually spans October-November, but a steady growth for five months surely indicates a rebound in economic activity in the country.
Though the IIP numbers appear lacklustre, a careful reading of their breakup underlines the positive impact of the implementation of 7th Pay Commission and a good monsoon on consumer confidence. This is why despite negative contribution from sectors such as insulated rubber cable, mineral index, rice, sugar machinery, gems and jewellery in the IIP numbers, segments such as HR coils, stainless steel, telephone instruments, including cell phones and phone accessories, fruit pulp and room air conditioners have posted robust growth.
Also Read: Why is the IMF afraid of questioning India's GDP numbers?
In August, steel production rose to a 37 month high, indicating a rebound in the construction activity.
Also, e-retailers received a good response to their festive sales season in October. According to a report by the research firm RedSeer Consulting, "The e-tailers are likely to surpass all sales expectations in the ongoing festive sale days and for the month of October as a whole... As a result of the bumper sales performance of e-tailers, the gross Gross Merchandise Volume for e-tailing industry is likely to be Rs 6,500-7,700 crore for the festive week 1- 6 October".
Indeed, the response has so enthused e-commerce majors such as Amazon and Snapdeal, they are planning another round of sales ahead of Diwali.
Still, for the spirit of the Indian consumer to remain high, the government will have to ensure that fixed corporate investment - represented by capital goods sector - sees an uptick in the coming months as that is the only long term booster for any economy.
Unfortunately, production of capital goods has contracted for 10 months in a row now. Indeed, if not for the 22.2% fall in this segment in August, the IIP would have risen 2.5%.
Also Read: Jaitley threatens to act against people in Panama Papers. Don't bet on it