Facebook introduces Express Wi-Fi app for local hotspots in developing countries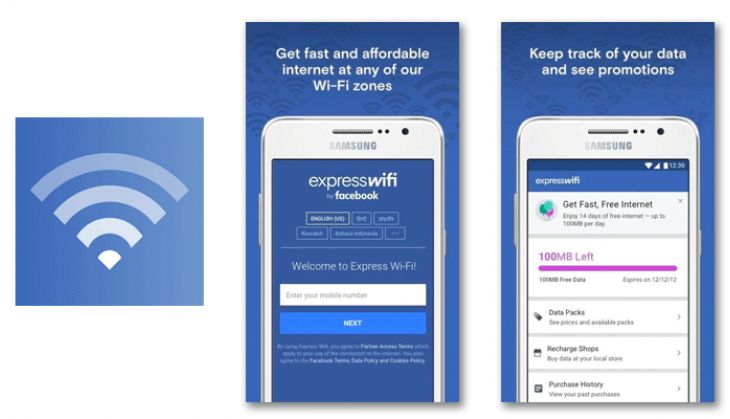 Facebook has launched a new app 'Express Wi-Fi' which will provide the users of developing countries simple and easy access to fast, affordable internet through local hotspots. The app has unveiled its affordable features such as a customer now don't have to buy an expensive internet connection to access the internet, they can easily buy internet connection from telcos. Currently, the app is only available in Kenya and Indonesia.

Earlier, people would have to either open a mobile browser or get an app from a telecom company to access the Facebook Express Wi-Fi. However, the app, available on Google Play, enables users to buy data packs and find nearby hotspots more easily. After being in a testing phase for a long time, Facebook has commercially launched Express Wi-Fi service in India last year. The company had announced the service to be available via nearly 700 hotspots across four states - Uttarakhand, Meghalaya, Gujarat, Rajasthan, and Meghalaya.

As we mentioned above, the programme required customers to download an app from a telecom operator to reconfigure their phone settings, the new app will make the programme's rollout in other regions much smoother and easier.
Also Read: Grofers raises Rs 400 crore in E-funding round led by SoftBank Group
"Facebook is releasing the Express Wi-Fi app in the Google Play store to give people another simple and secure way to access fast, affordable internet through their local Express Wi-Fi hotspots." said Facebook in a statement to TechCrunch.

Express Wi-Fi is Facebook's attempt to bring internet to underserved regions in developing countries. While it has launched Free Basics in the past, Indian telecom regulator TRAI had rejected the scheme because of its violation of net neutrality. However, Express Wi-Fi offers a paid full version of the Internet.
Also Read: Rapid progress made but poverty still remains visible: Paul Krugman on India
Also Read: