Big Billion Days sound big. But here's a reality check on e-commerce in India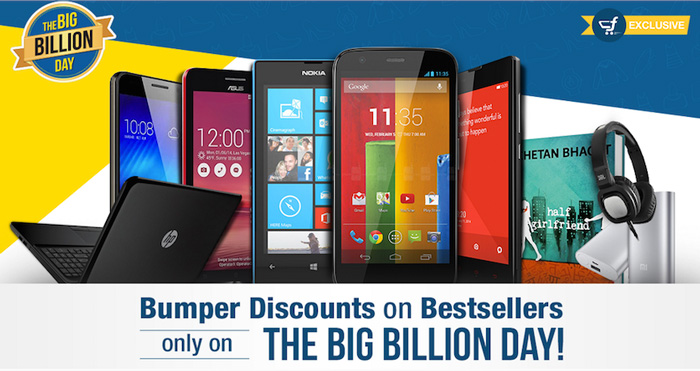 Who doesn't love a good discount? Netizens sure do. Needless to say all antennae were up when Flipkart announced its second Big Billion Days (BBD) sale - the e-tailer promises to offer mouth-watering discounts for five days starting Tuesday, just in time for festive season.
Technical glitches marred last year's edition of BBD - a window where Flipkart tries to notch up a billion sales. Evidently, that hasn't disheartened the company. And Flipkart is not alone: Amazon and Snapdeal are also offering discounts on a slew of products on the same days.
Promotions for these 'sales' have flooded social media and TV channels as the three aggressively try to grab as big a piece of India's e-commerce pie as they can. But just how big is the pie? Here's your crash course to that and other such questions:
dollars
is the projected annual e-commerce sales in India by this year.
That would be a 45% jump from last year.
But Amazon made three times that much in revenue in the quarter ending June 30.
dollars
is what e-commerce firms expect to spend in India between 2017 and 2020 on infrastructure, logistics and warehousing, according to PricewaterhouseCoopers and Assocham.
Once again, Amazon invested about $2 billion in the first year of its operations here.
Between 2015 and 2020, India's e-commerce industry is set to grow 36% annually, according to TechSci Research.
dollars
is generated in revenue every 30 seconds globally by the e-commerce industry.
it takes Walmart about a week to make that much.
Most of the online sales are generated from Facebook, Twitter and Pinterest.
Globally, e-commerce is driven by sales from China and USA. Sales from India is 1/80th the size of that of China and 1/58th of that of the USA. We don't even feature among the top 10 countries, according to a report by IndiaSpend.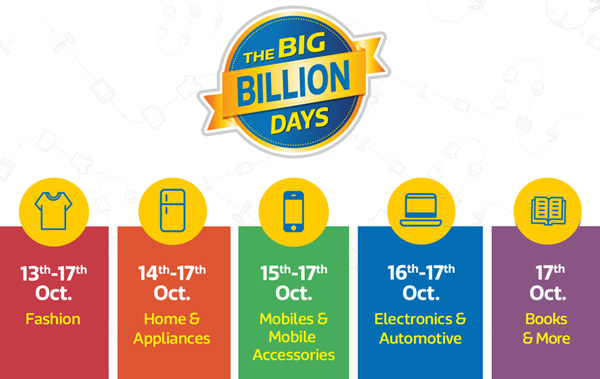 dollars
was India's retail e-commerce sales (excluding travel-related sales) last year - a jump of 47.6%.
The total retail sales in the country during 2014 was a whooping $718 billion.
Retails e-commerce sales accounted for less than 1% of total retail sales in the country in 2014.
One reason for that is the low digital penetration in India - only 1.2 of every 100 Indian households has a broadband subscription.
The unique visitors of Amazon India website as of May, 2015, making it the top Indian e-commerce site.
Almost around the same time, in March 2015, US-based retail website eBay (122 million) clocked around five times more visitors.
In the same period Flipkart had 23.5 million unique visitors and Snapdeal had 17.9 million visitors.
As against 2014, Amazon had a 142% rise in visitors; Flipkart and Snapdeal had 80% and 90% rise respectively.
buyers were interested in consumer electronics, according to Google India (2012); cash on delivery was the preferred mode of payment.
Apparel and accessories were a close second, with 30% consumers scouting for them; books were sought by 15%.
Cash on delivery, fast delivery, good deals and access to branded products were the features that hooked customers.
What are the put-offs? Inability to touch and feel the products, to not be able to bargain, fear of faulty products and having to divulge personal and financial details online.
The proportion of Delhiites who prefer shopping online over regular modes of shopping, according to a survey by Assocham in 2014.
Next up are Mumbai (60%) , Ahmedabad ( 52%) and Bangalore (50%), in preference of online shopping.
65% online shoppers are male, as against 35% female; 55% of online shoppers are in the age group 26-35 years.
Majority of online shopping takes on a working day (mostly Tuesday, Wednesday and Thursday) between 12 -4 pm.
Coming back to the big billion days sale,
or six months of work by 280 people for 14 hours everyday, was devoted to get the back-end systems ready for the BBD sale by Flipkart in 2014, according to an analysis by Business Standard.
About 50 km of optical fibre (30 km flown from abroad) were also laid to strengthen services.
50 tonnes of copper was moved across the country for cabling and more than 350,000 minutes of calls were made for preparations.
Flipkart recorded a gross merchandise value of $100 million during the BBD 2014 but were full of many problems that forced the owners to apologise to the consumers.
The gross merchandise value of BBD 2014 is higher the worldwide grossing of the Bollywood blockbuster Bajrangi Bhaijaan.
Digital e-commerce is growing every year in India, but with many impediments - companies don't make much of a profit, Internet penetration is low, there are accusations of e-tailers killing offline retail services, even controversies about whether consumers actually get good deals or not.
Whatever the answer is, we are still far away from being a big global player in the e-commerce industry.