95% of Indian engineers do not know basics of coding. How will Indian IT firms compete?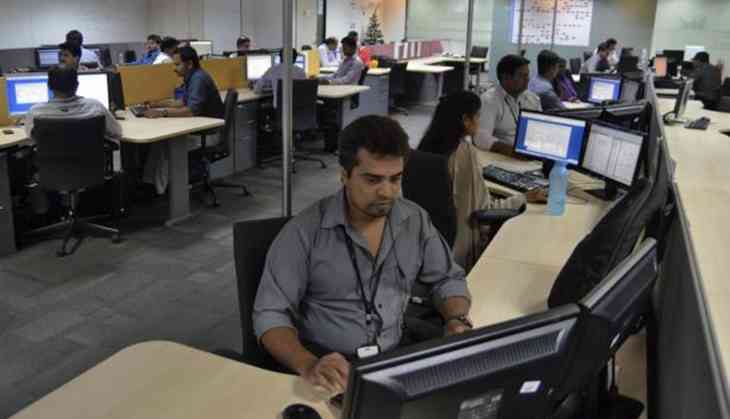 For a country that has held becoming an engineer in such high esteem – in homes, movies and even fiction – it should come as a shock that Indian engineers are among the least employable in the world, as a study by employability assessment company Aspiring Minds found.
According to the report, only 4.77% engineers can write the correct logic for a programme.
What shouldn't make this fact shocking at all is the sheer numbers involved: in all, 6,00,000 engineers being pumped into the economy each year.
The report is based on an assessment undertaken by over 36,000 engineering students from IT related branches of over 500 colleges took on Automata — a Machine Learning based assessment of software development skills.
Two thirds of the participants could not even write code that compiles, the study says. Only 1.4% of the participants could write functionally correct code during the assessment.
Lack of programming skills is adversely impacting the IT and data science ecosystem in India. The world is moving towards introducing programming to three-year-old! India needs to catch up," Aspiring Minds CTO and Co-Founder Varun Aggarwal said.
Employment crunch
The study comes at a time when thousands of Indian software engineers are staring at employment crunch in the IT sector as companies are looking toward automation to cut costs.
Recently, French IT firm Capgemini India's chief executive officer Srinivas Kandula had questioned the ability of Indian engineers to adapt to the changing technology in the software industry.
"I am not very pessimistic, but it is a challenging task and I tend to believe that 60-65% of them are just not trainable," Kandula had said.
Kandula's comment offended former Chief Financial Officer of Infosys TV Mohandas Pai. "In Indian IT, the average age (of employees) is 27 years... If people of 27-30 cannot be re-trained, then people of 45 cannot be re-trained. In Germany and the US, the average age is 40-plus. India succeeds because we have a group of people who are young and who can be trained. Training them in cloud or big data or anything else is not a complex thing. They can be easily trained," Pai had told news agency PTI.
But in January 2017, according to a report in Times of India, Infosys released 8,000-9,000 employees in the past one year because of automation of lower-end jobs.
The same report said that billionaire Azim Premji promoted IT firm released 3,200 people in November 2016. While these firms claim that they are training their staff to be employed at advanced programmes, it is not sure how many of the released workforce actually makes it to the new projects post training.
Tough competition
Indian IT firms are having tough time competing in the global markets due to changing demand of their international clients who are moving towards automated processes.
In a recent report, Goldman Sachs said that the revenues of the top five Indian IT services firms are likely to grow at a compound annual growth rate (CAGR) of 8% as compared to 11% during the FY 2011 to FY 2016 period.
Under pressure, Indian firms need to re-skill their staff to be able to maintain an edge in global markets, but if only 4% of young Indian engineers know the basics of coding, the IT firms will take a long time to get their mojo back.