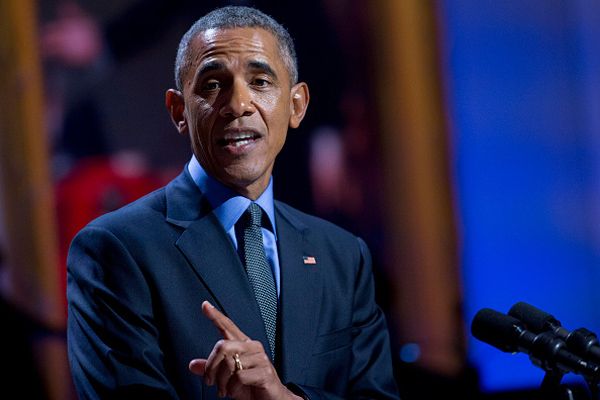 US President Barack Obama on Friday called the attacks in Paris an "outrageous attempt to terrorise innocent civilians." He also promised that US would aid France in its war against terror.
Obama was been briefed about the terror attacks by Homeland Security Adviser Lisa Monaco, a White House official said on Friday.
The attacks come two weeks before Obama and other world leaders are due to travel to Paris for climate talks - scheduled to begin on 30 November.
British Prime Minister David Cameron said he was "shocked" by the Paris attacks and violence.
Cameron said on Twitter "Our thoughts and prayers are with the French people. We will do whatever we can to help."
French police say at least 35 were killed in multiple acts of violence which took place in Paris on Friday night, including shootings at restaurants and a hostage-taking at a music hall.
Here's what the US President said:
- This is an attack on all of humanity and the universal values we share - Barack Obama
- This is a heartbreaking situation - Barack Obama
- I don't want to speculate about who might be responsible for the attacks - Barack Obama
- It appears there still may be live activity in Paris - Barack Obama
- We're going to do whatever it takes ... to bring these terrorists to justice - Barack Obama
Watch Obama's speech here: