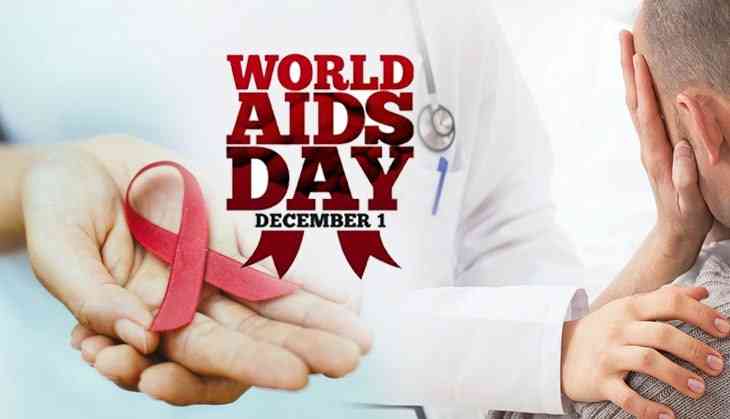 1st December is celebrated as World AIDS Day every year through out the world. The main goal behind commemorating the day is to give advancement to public awareness about the disease. Acquired Immuno Deficiency Syndrome, is a prevasive disease caused because of the infection of Human Immunodeficiency Virus (HIV), which results in harming the immune system.
World AIDS Day was first celebrated in 1988, And every year, different organisations across the globe bring notice to the HIV epidemic, strives to augment awareness and Knowledge regarding the disease.
In line with World Health Organisation (WHO), "37.9 million people living with HIV at the end of 2018, 79 percent received testing, 62 percent received treatment, and 53 percent had achieved suppression of the HIV virus with reduced risk of infecting others."
The medical science discovered treatment for HIV and many formulas have also been adapted to battle prejudicial treatment and to protect HIV patients with appropriate medical attention. Having said that, there are millions of HIV patients, who still do not have means of approach to tests, treatments and medications for the disease.
Hence it is key to commemorate the day as it will act as a cue for all that HIV still exists and we need to join hands and fight together to end the disease. This time around the theme for the World AIDS Day 2019 is "Ending the HIV/AIDS Epidemic: Community by Community"
World AIDS Day bestows a chance to fight against HIV. People who have been infected by the disease feel motivated and pluck up courage to fight the lethal disease.
In support to spread awareness, here are some inspiring quotes:
1) "Never, never, never give up." -Winston Churchill
2) "Act as if what you do makes a difference. It does." -William James
3) "It is never too late to give up our prejudices." -Henry David Thoreau
4) "The most important thing in illness is never to lose heart." -Nikolai Lenin
5) "Every action of your life touches on some chord that will vibrate in eternity." -Edwin Hubbell Chapin