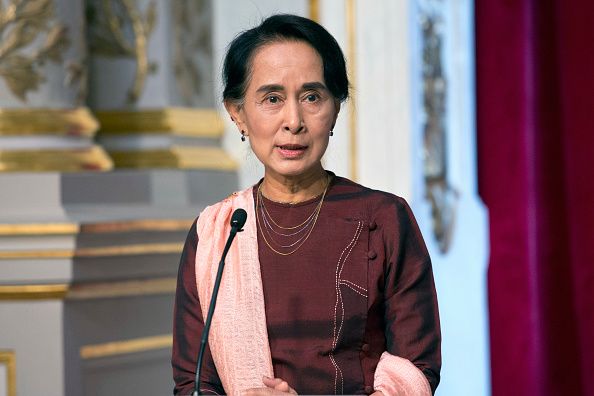 Aung San Suu Kyi is in negotiations with Myanmar\'s military regarding the suspension of a constitutional clause that prevents her from being president.
Pro-government channels report \"positive results\" will come out of negotiations
Suu Kyi won the general elections last year
Two news broadcasters in Myanmar announced on Sunday that it is very likely that the constitutional clause that prevents Aung San Suu Kyi from becoming the president might be lifted following negotiations. Reports by pro-government media, has prompted speculations on whether Suu Kyi would be declared as the country's next president.
Though Suu Kyi won the general elections, held late last year, by a landslide, she continues to remain barred from becoming the president due to a technicality.
Myanmar's constitution contains an article-59 (f) - one that disallows anyone with a foreign spouse or children to hold executive office. Since Suu Kyi's late husband and sons are British, she has been turned away from taking charge in the central government.
Suu Kyi would need a two-thirds majority in the parliament to scrap the clause. But since the Myanmar military holds 25 per cent of the seats, it would not be feasible for the National League for Democracy (NLD) - Suu Kyi's party - to get the clause removed on their own.
"Positive results could come out on the negotiation for the suspension of the constitution Article 59 (f)," local news reported. NLD member Kyaw Htwe told Associated Press: "The negotiations will be positive for our leader Aung San Suu Kyi to become president".
While Suu Kyi has been in talks with the military heads, there has been positive response from the opposition as well in this regard. While dates for the change of presidency are still unclear, it will most possibly be ahead of 31 March - when President Thein Sein's term ends.