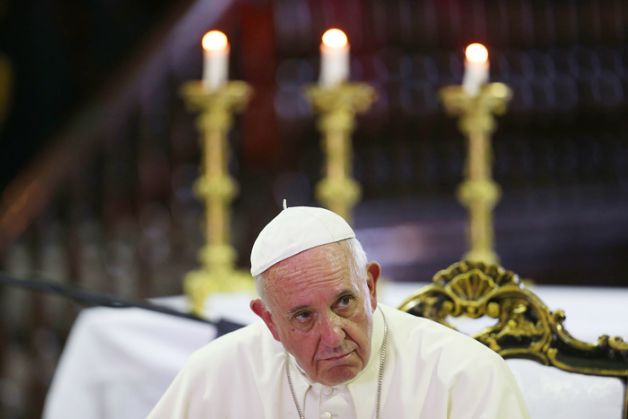 Pope Francis has reacted to the horrific terror attacks in Paris that claimed over 120 lives. The Vatican Radio reported that in a telephone interview on Saturday with the Italian Bishops' Conference official television network - TV2000 - Pope Francis said the attacks are "not human". He also called the attacks as "a piece" of the "piecemeal Third World War."
He further said:
I am close to the people of France, to the families of the victims, and I am praying for all of them. I am moved and I am saddened. I do not understand, these things are hard to understand. There is no religious or human justification for it.
World leaders have spoken in unison condemning the attacks. From American President Barack Obama to German Chancellor Angela Merkel have called for a united fight against terrorism.
Here's how the attack unfolded.
At least eight militants, all wearing suicide vests, brought unprecedented violence to the streets of the French capital, in the bloodiest attacks in Europe since the Madrid train bombings in 2004.
Armed with AK47s and shouting "Allahu akbar", four of the group marched into a rock concert at the Bataclan venue in eastern Paris, murdering at least 82 people and taking dozens hostage.
The attack unfolded with two suicide bombings and an explosion outside the national stadium during a soccer match between the French and German national teams.
Within minutes, according to Paris police chief Michel Cadot, another group of attackers sprayed cafes outside the concert hall with machine gunfire, then stormed inside and opened fire on the panicked audience. As police closed in, they detonated explosive belts, killing themselves.
Who is responsible for it?
Islamic State has claimed responsibility for the attacks through an official statement released on Saturday.