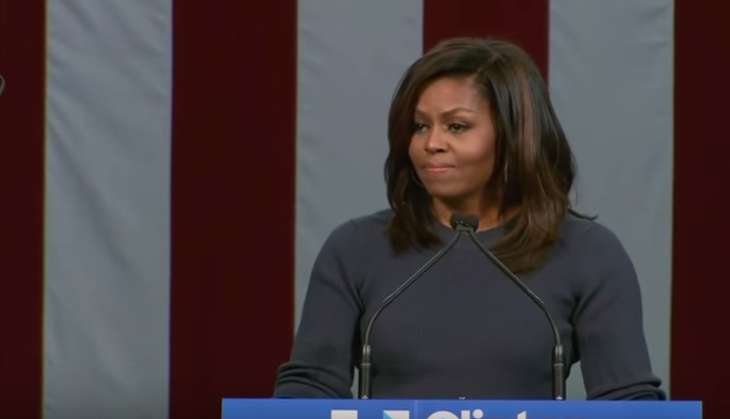 West Virginia officials apologise for 'racist' post referring Michelle Obama to 'an ape in heels'
The director of a West Virginia development group and a mayor saw themselves on a receiving end after referring to first lady Michelle Obama as "an ape in heels".
According to a report in Washington post, soon after Donald Trump was elected as President of United States, Clay County Development Corp director Pamela Ramsey Taylor posted about Michelle Obama saying, "It will be so refreshing to have a classy, beautiful, dignified First Lady back in the White House. I'm tired of seeing a Ape in heels."
Responding to Taylor, Clay Mayor Beverly Whaling said, "Just made my day Pam."
The post drew flak from a number of people on social media with the users terming the remark as a "racist" message. Even though the post was deleted soon after the backlash, it was shared by thousands on social media.
Both of them have reportedly extended an apology saying that they never meant to be a "racist".
"My comment was not intended to be racist at all. I was referring to my day being made for change in the White House! I am truly sorry for any hard feeling this may have caused! Those who know me know that I'm not of any way racist! Again, I would like to apologize for this getting out of hand!," Washington Post quoted Clay Mayor Beverly Whaling as saying.
Meanwhile, Pamela Ramsey Taylor, has reportedly been removed from her directorial position.