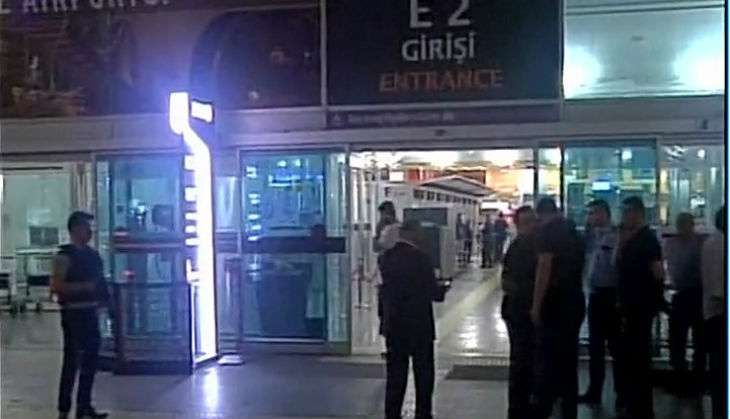 41 people were killed and about 150 injured when 3 suicide bombers first opened fire in the departures hall of Turkey's Ataturk airport. The bombers then blew themselves up near the arrivals hall one floor below.
One of the suicide bombers was caught on camera. Footage uploaded on social media reveals an attacker running after some people inside the hall. The attacker can be seen falling down before he blows up.
مقطع يُظهر لحظة قيام الأمن التركي إصابة أحد المسلحين تبعه قيام المسلح تفجير نفسه في مطار #أتاتورك #إسطنبول#Istanbulhttps://t.co/eneb77isTU

— خالد شعبان (@Khaled_qahtan) June 28, 2016
While no terror group has claimed responsibility for the attack, Turkish Prime Minister Binali Yildirim said that the Islamic State was suspected to be behind the deadly strike.
Indian Express quoted Turkish President Recep Tayyip Erdogan as saying, "The attack shows that terrorism strikes with no regard to faith and values."
In a statement, the United Nations said: "Spokesperson of United Nations, The Secretary-General (Ban Ki-moon) hopes that the perpetrators of this crime will be identified and brought to justice. He stands firmly by Turkey as it confronts this threat and stresses the need to intensify regional and international efforts to combat terrorism and violent extremism."