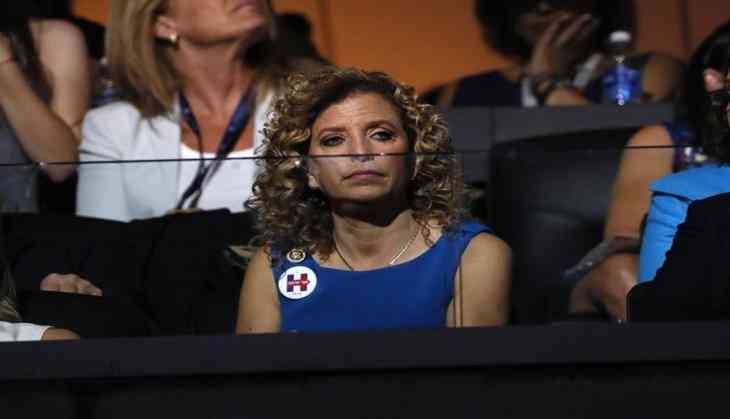 American federal agencies arrested Florida Democratic representative Debbie Wasserman Schultz's top information technology (IT) aide for trying to board a Pakistan bound flight after he transferred USD 283,000 to Islamabad.
Imran Awan, 37, was arrested by the Federal Bureau of Investigation (FBI) on Monday at Dulles International Airport in Virginia, reports Fox News.
Awan, a Pakistani-born IT aide, had access to all emails and files of dozens of members of Congress, as well as the password of Wasserman Schultz iPad, which she used for Democratic National Committee business before resigning as its head in July 2016.
Following this, Schultz fired Awan, said Spokesman David Damron on Tuesday.
"Mr. Awan previously served as a part-time employee, but his services have been terminated. No charges, evidence or findings from the investigation have been formally shared with our office, so we cannot comment on them," Fox News quoted Damron as saying.
Awan and his relatives have worked for House Democrats for more than a decade, earning hundreds of thousands of dollars. But Awan declared bankruptcy in 2012.
The Fox News report quoting Democratic sources said that the family's ethnicity was a factor in the attention they're receiving.
Awan was declared not guilty on Tuesday to one count of bank fraud during his indictment in the Supreme Court in Washington, D.C. He was later released but has been directed to wear a GPS monitor and abide by a curfew.
-ANI