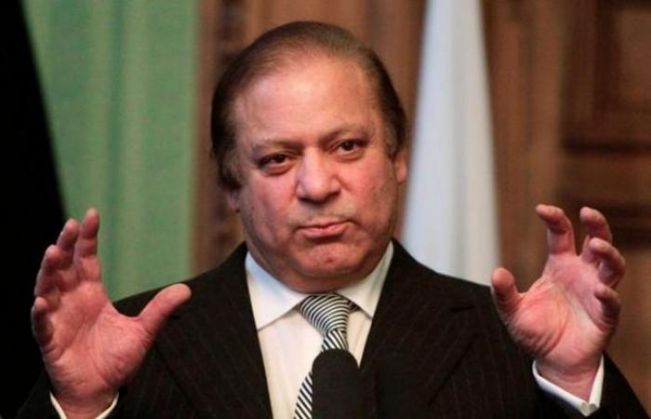 Pakistan's Prime Minister Nawaz Sharif has said that war with India is not an option as the use of force could only worsen the situation, according to The Nation.
The report said during a meeting with President Mamnoon Hussain on Thursday, Sharif wished to resolve all outstanding issues with India through dialogue. The report quoted a senior government official who cited the conversation between the two leaders.
Sharif said his government desired friendly ties with India, all its neighbours and the world at large for sustainable development.
The government official said "LoC violations by India" were discussed and Sharif told Hussain he raised the issue with the US during his recent visit.
According to the official, Sharif said the US and world powers wanted Indo-Pak dialogue but alleged it was New Delhi which was not cooperating. "We have always been for talks," he was quoted as saying. Another official said the Premier was a bit concerned about the discrimination by the US on the civil nuclear deal.
He pledged to continue efforts to convince the US for an India-like agreement. The official statement said Sharif discussed matters of relief and rehabilitation of earthquake affectees, overall law and order, the economic situation and operation 'Zarb-e-Azb'. The operation is a government offensive against militants in Pakistan.
The two leaders noted that work on different projects under China-Pakistan Economic Corridor (CPEC) was proceeding at a satisfactory pace. They hoped that a successful completion of the CPEC will usher in an era of development not only in Pakistan but in the entire region.
-PTI