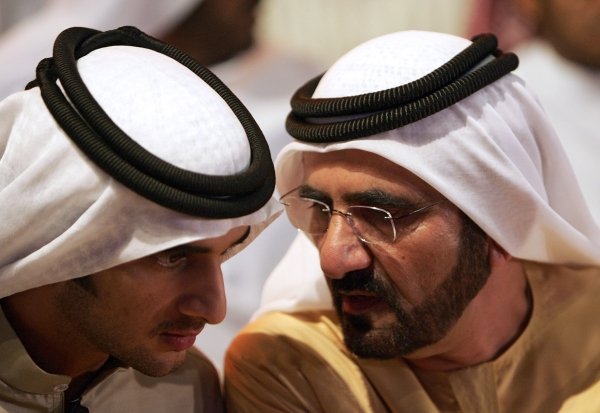 Money definitely cannot buy happiness. Maybe, UAE rulers have figured this out finally.
But, what\'s with creation of ministries to impart \'Happiness\' and \'Tolerance\'?
Country\'s new \'Minister of State for Happiness\' position aims to nurture social good and satisfaction.
Seems like the United Arab Emirates (UAE) leaders like to do things their own way. Recently, during an announcement of the most sweeping government reorganisation in the country's 44-year history, the Sheikhs announced the creation of the two new ministries.
Hold your breath for the news may blow your mind and give you happiness and tolerance goals. The ministries are not for poverty alleviation, neither for refugees or freedom of religion.
Yes, the kingdom has appointed a minister of happiness and a minister of tolerance. Minister of State for Happiness is Ohoud Al Roumi.
The royal decree:
The announcement was made with a royal decree by Sheikh Mohammed bin Rashid al-Maktoum, the ruler of Dubai and the country's prime minister. And hold on, the announcement was made on the most democratic social media platform - Twitter.
At the World Government Summit in Dubai on Monday, Sheikh Mohammed said these new positions reflect a desire to create a government focused on youth, innovation, health, and public satisfaction.
This is what Sheikh Mohammed said:
"It is the beginning of a new journey of achievement and giving to the people, and we ask God to help us serve and take care of them," Sheikh Mohammed said in one post in Arabic.
"Governments must be flexible. We don't need more ministries, but more ministers capable of dealing with change," he said. "We want a young and flexible government that will fulfill our youth's aspirations and achieve our people's ambitions."
This is what New York Times had to say:
Happiness and tolerance were the highlights of an otherwise bureaucratic shake-up, which also put another government body, the Ministry of Cabinet Affairs, in charge of "The Future." It is not exactly clear how the new ministers or the cabinet will pursue their new mandates.
What experts said:
"The government feels that we have provided basic services so far, education and health, so now we should strive for higher goals," said Abdulkhaliq Abdulla, an Emirati political scientist to NYT.
"The Ministry of Happiness sounds sort of Orwellian and sinister given that this is a surveillance state, but it is in line with their quite high self-regard," said Nicholas McGeehan, a researcher at Human Rights Watch.
Pertinent move:
According to the 2015 World Happiness Report, the UAE ranks 20th in social cheer, with Switzerland, Iceland, and Denmark ranking in the top 3, according to The Independent.
"The leadership in the UAE always looks for two things from their people - one, that they are positive, and two, that they are happy. I see it as an umbrella position for all the ministries, as you need every minister in the Government to search for the people's happiness," Dr Al Marzooqi, a clinical psychologist, told The National.
Meanwhile, UAE is also shifting to embrace the next generation, with Sheikh Mohammed announcing a youth council led by a 22-year-old female Minister of State.