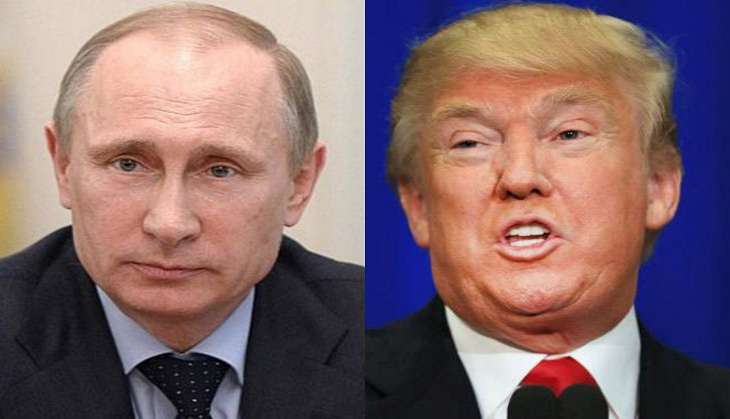 In the wake of Republican candidate Donald Trump being elected the 45th President of the United States, Russian President Vladimir Putin congratulated Trump on his victory, and said he hopes to work with him in the near future to improve relations between the two nations, according to a statement issued by the Kremlin.
The Kremlin issued a statement saying Putin issued a congratulatory telegram to Trump, and "expressed hope for mutual work on bringing US-Russia relations out of their critical condition as well as on working out outstanding issues on the international agenda", reports AFP.
"The President of Russia also expressed certainty that building constructive dialogue between Moscow and Washington would be in the interest of the people of our countries and the entire world community," the statement read.
Trump's landslide victory over Clinton, who has been deemed to be anti-Russia by many in the Russian establishment, was extremely well received by the Russians, their parliament erupting into applause upon hearing the news.
Donald Trump and President Vladimir Putin's camaraderie has been quite prominent through the course of the US presidential campaign, whereby Putin has voiced his support for Trump on several occasions. Trump too sang paeans for the Russian President, and has repeatedly flattered him.