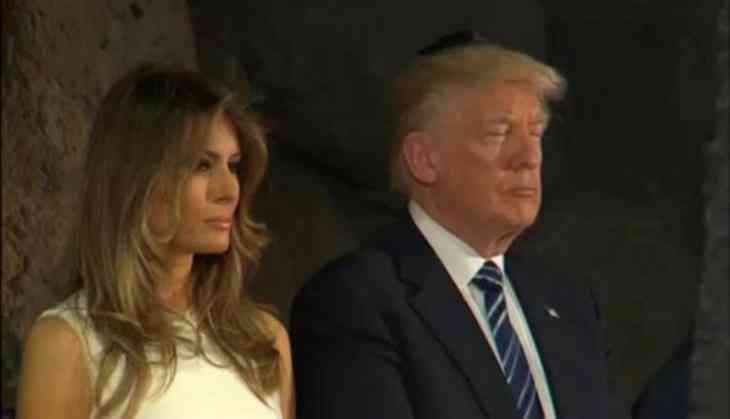 With the drama over Melania swatting off Donald Trump's hand in Riyadh still going viral on the social media, the first lady has done it yet again.
As the U.S. President along with wife Melania landed in Rome, the former's hand was ignored yet again by the first lady.
After waving at the crowd, President Trump reached out for Melania's hand, when she whisked it away to tuck her hair.
The President then touched her on the back to hide the fumble - triggering sniggers and instantly generating memes on Twitter.
The episode was almost a repeat telecast of what had happened in Israel a couple of days ago. While walking down the red carpet at Israel's Ben Gurion airport with Prime Minister Benjamin Netanyahu and his wife Sara, the President had tried to hold the Melania's hand, only to be swatted away in full view of cameras.
Meanwhile, former White House photographer Pete Souza took to Instagram to remind how the previous presidential couple held hands as he posted a photo of former President Barack Obama and former first lady Michelle Obama from 2015.
The click showed the Obamas holding hands during an event at the Edmund Pettus Bridge in Selma, Alabama, marking the 50th Anniversary of the Selma to Montgomery civil rights marches.
-ANI