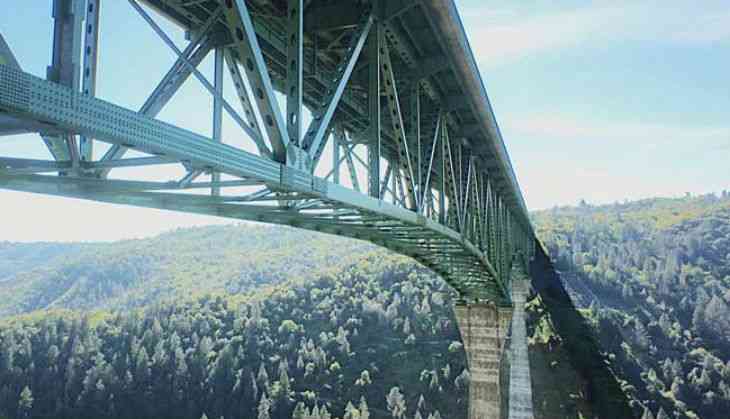 A woman miraculously survived after falling 60 feet from one of the US tallest bridges while taking a selfie. She landed on a trail below and survived the fall.
The Sacramento-area woman was expected to survive after she fell 60 feet off the restricted area of the Foresthill Bridge near Auburn, California, while trying to take a selfie, the Placer County Sheriffs Office said.
According to media reports, the woman has suffered a deep gash to her arm and fractured bones that will require surgery.
Paul Goncharuk, a friend of the woman, talked to CNN and said that "they were taking a picture on the bridge, and then the big bolts that are holding the beams together, she stepped on them kind of weirdly and lost balance and fell backwards."
The 730-foot-tall bridge is the highest in California and one of the highest in the United States.
The woman, whose identity has not been revealed, and a group of her friends were walking on the catwalk underneath the bridge when she tried to take a selfie and fell 60 feet onto a trail below, the sheriffs office said.
She was airlifted to Sutter Roseville Medical Center for treatment.
- - With PTI inputs