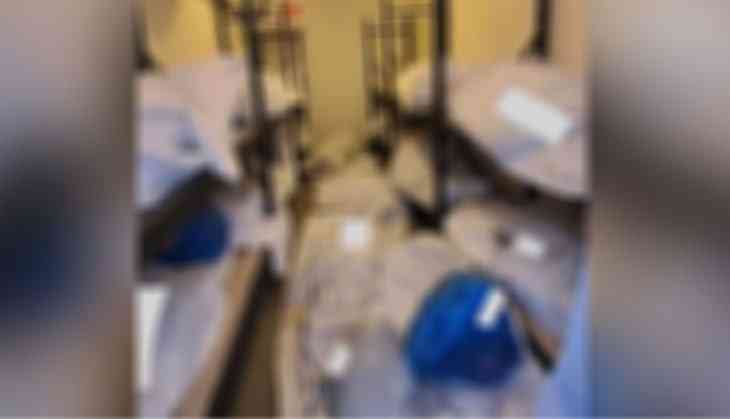 Coronavirus patients' dead bodies at a Detroit hospital in US (CNN)
At a time when the world is battling against the coronavirus, some harrowing pictures have surfaced the Internet which shows dead bodies of coronavirus patients.
The pictures were taken at a Detroit hospital, in which corpses of COVID-19 patients were being stored in vacant hospital rooms and bodies have been piled on top of each other. The bodies were kept inside the refrigerated holding units which brought into the hospital's parking lot.
The spine-chilling photos were shared by an emergency room worker at Sinai-Grace hospital, CNN reported.
One of the photos showed that two bodies were laid out on a bed in a room while the third body kept on an armchair kept next to the bed.
Reportedly, the room is intended for use in sleep studies.
Another image showed body filled in bags which is reportedly stored in a freezer unit parked outside the hospital for use as a makeshift morgue.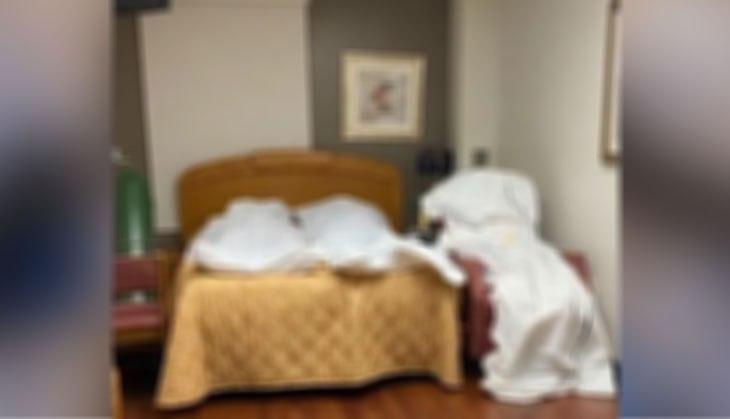 According to the reports on CNN, the photos were taken during the challenging period since the coronavirus outbreak in the country.
Hospital staff also revealed that one stage the hospital was treating around 130 patients at once. Meanwhile, the figure has been dropped to around 50.
The ER workers spoke to CNN on the condition of anonymity out of concern for their jobs.
They also said that the morgue has been filled with bodies therefore, remaining bodies had to be left in at least one storeroom.
"All I know is we ran out of beds to keep our patients on so we couldn't spare any for the bodies," an ER worker said.
"It was because we hadn't gotten our outside freezers yet, so those rooms had beds and the morgue people don't work overnight."
Due to the surge in the death toll, the hospital also ordered the mobile refrigerator unites as a response to the incident.
In the United States, the coronavirus pandemic has infected over 587,000 people and killed at least 23,000 so far.
Also Read: COVID-19 Lockdown: 6 people shot at house party for defying stay-at-home order in California