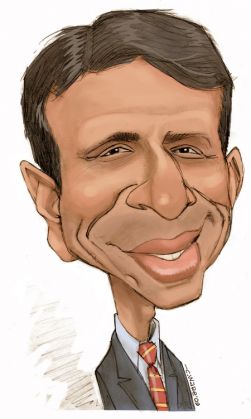 Indian-origin US presidential aspirant Bobby Jindal is considering skipping the next Republican national debate after he failed to garner a minimum 2.5 per cent support in a recent poll, according to a report. Instead, Jindal, 44, will face off against three other low-polling candidates in what some call a "junior varsity" debate.
After failing to receive the necessary 2.5 per cent support in a CNN poll to achieve a spot at the national debate's main stage on October 28, the Louisiana-Indian American governor said that he isn't committed to attending the CNBC undercard debate. "We haven't made a decision yet," Jindal told Blitzer.
"They still have the opportunity to do the right thing," said Jindal, on the latest CNN-ORC poll published on October 21. He is joined by Jim Gilmore and George Pataki with less than 1 per cent support. Four hundred sixty-five Republicans were polled.
Those polled were asked who would be their first choice among the current GOP candidates and Jindal received an asterisk, or less than 1 per cent support. When asked for their second choice, 1 per cent of those polled said they would choose Jindal. According to CNBC's guidelines, candidates need at least 2.5 per cent on an average of NBC, ABC, CBS, FOX, CNN and Bloomberg polls to qualify for the main stage event.
Those with less than 2.5 per cent are invited to the undercard debate, which takes place just prior to the main event. Jindal has been polling at or below 1 per cent in each poll.
PTI